Episode 1 - We Keep On Keepin' On. Oma Srie's Workers' Story:
The Vijzelstraat in Amsterdam, the heart of the city. The building that now houses the City Archive used to be the Dutch Trading Company. That organization transported thousands of Javanese, Chinese, and Hindustani people to Suriname to fill the shortage of cheap labor that arose after the abolition of slavery in 1863.
Listen to the first episode.
About the creator of this episode:
Gyonne Goedhoop has roots in the Caribbean and has a critical perspective on the world. She creates programs, podcasts, and exhibitions with a historical and Caribbean influence. In recent years, she has been associated with Rotterdam through TENT Rotterdam and Concrete Blossom, among others. Currently, she focuses mainly on projects within Counter/Narratives & BE RIGHT BACK | BAI BIN, of which she is a co-founder. In addition, she works as a cultural advisor and spends the rest of her time preferably sitting on a bench in the sun.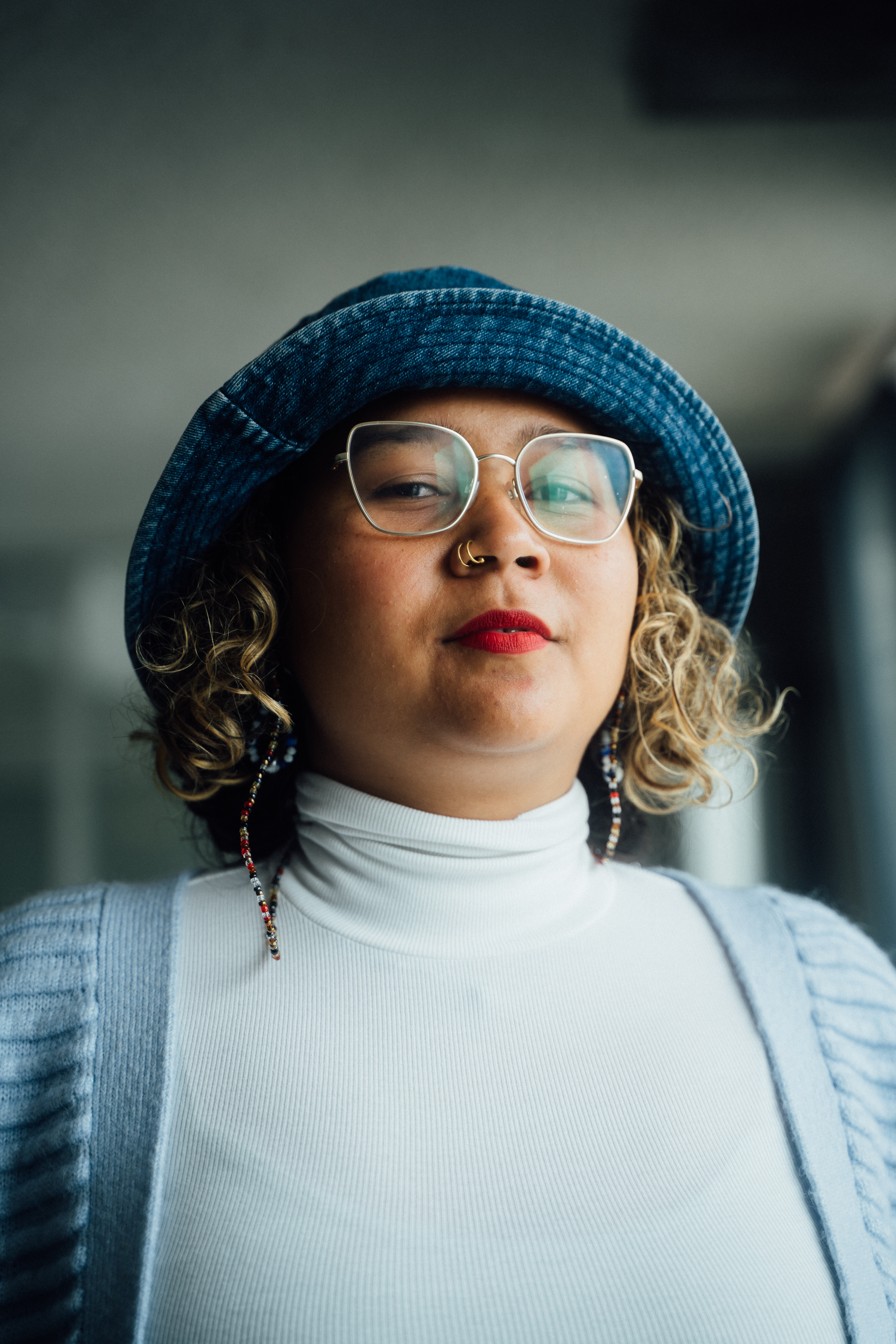 Colophon
Editorial Team: Gyonne Goedhoop  Presenters: Gyonne Goedhoop and Luka van den Bos  Guests: Yvette Kopijn, Sahar Noor, and Chihiro Geuzebroek  Original Music and Spoken Word: Vernon Chatlein  Editing and Sound Design: Nathan Kofi  Design: Smoking Gurb