CLOSED CRITICAL READING PRESENTATION | 22 June | 14:00 - 16:00 | Zoom 
In association with our inquiry titled "Regimes of Taste," in which we think through how what is deemed tasteful or aesthetic—in 'the West' (as place and as idea)—is intimately linked to histories of colonialism, extractive labor, and slavery, we have invited two young scholars to help us work through a series of recently published books (see list below). In their readings, they pay attention to how questions of taste are based in long histories, imbricated in often troubling, but also hopeful otherwise histories. Their critical readings tease out the connections between and among: how we eat; how we ascribe value to a given object (as per Lewis R. Gordon, "Black Aesthetics, Black Value"); and also, which senses (i.e. vision or touch) we value most as conduits of knowledge. They present critical readings in a closed conversations taking place among experts and the exhibition team. The list of books is below. Feel free to email alessandra.benedicty@wereldculturen.nl with further suggestions.
Readings
Bennett, Herman. African Kings and Black Slaves: Sovereignty and Dispossession in the Early Modern Atlantic. University of Pennsylvania Press, 2020.
Brand, Dionne. A Map to the Door of Not Return: Notes to Belonging. Vintage Canada, 2002.
Brandon, Pepijn. War, Capital, and the Dutch State (1588-1799). Haymarket, 2017.
Candido, Mariana. African Women in the Atlantic World: Property, Vulnerability and Mobility, 1660-1880. James Curry, 2020. 
Diagne, Souleymane Bachir, Marc Ghysels, Didier Mupaya Kapiten, Anna-Alix Koffi, et al.  IncarNations: African Art as Philosophy. Silvana Editoriale, 2020.
Gomez, Michael. African Dominion: A New History of Empire in Early and Medieval West Africa. Princeton UP, 2018.
Green, Toby. A Fistfull of Shells: West Africa from the Rise of the Slave Trade to the Age of Revolution. Penguin, 2020.
Harp, Stephen L. A World History of Rubber: Empire Industry and the Everyday. Wiley-Blackweel, 2015.
Ingulstad, Mats. Tin and Global Capitalism, 1850-2000: A History of "the Devil's Metal." Routledge, 2018.
Maarti, Forde and Yanique Hume. Passages and Afterworlds: Anthropological Perspectives on Death in the Caribbean. Duke UP, Africa and African Diaspora People Series, 2018.
Nimako, Kwame. The Dutch Atlantic: Slavery, Abolition and Emancipation. Pluto Press, 2011. 
Riello, Giorgio. Cotton: The Fabric that Made the Modern World. Cambridge UP, 2015.
Roy, Parama. Alimentary Tracts: Appetites, Aversions, and the Postcolonial. Duke UP, 2010.
Walvin, James. Sugar: The World Corrupted from Slavery to Obesity. Pegasus Books, 2019.
Winters, Joseph R. Hope Draped in Black: Race, Melancholy and the Agony of Progress. Duke UP, Africa and African Diaspora People Series, 2016.
Dominique Ankoné
Dominique is a graduate student at the Vrije Universiteit Amsterdam pursuing a Research Master in Global History. He graduated in 2018 from the university of Amsterdam writing a Ba-thesis for the history program on the Dutch recruitment campaign for the Indonesian war of Independence (1945-1949) and a Ba-thesis for the philosophy program on Foucault's historical philosophy of science. During an exchange, he also studied political philosophy at Université Paris Nanterre (Paris X) as part of his Ba. He is currently teacher's assistant for the Ba-colloquium at the VU and writing his Research Master thesis on the development of French postcolonial theory. Specifically he is interested in the contribution of activist intellectuals from the former  colonies to European political thought  about freedom or liberty. As such a case study is made of the Vietnamese activist-philosopher Tran Duc Thao. In a similar way, he is also interested in the often unacknowledged relationship between colonialism and European culture, for instance on eating habits, literature, art, and counterculture. As an engaged student Dominique has been helping the Dutch Refugee Organization to help give newly arrivals a warm welcome in the Netherlands. His research interests include postcolonial studies, migration studies, history and philosophy of science, and decolonization.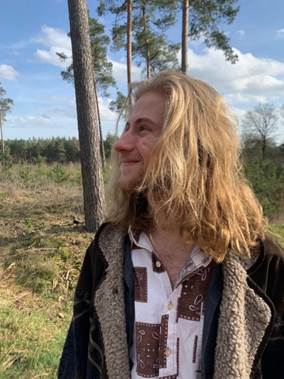 Madison Hough
Madison is an Undergraduate student at Brown University pursuing her BA in  Anthropology on the socio-cultural track and International and Public Affairs on the development track. She is currently writing her Senior Honors Thesis in Anthropology on the performance of gender in costume and textile museums and exhibits. With an attention to the history of these collections, Madison is interested in how museums can garner their role as public facing institutions to intervene in these gendered narratives in order to envision a relationship to gender that radically imagines otherwise. As a research assistant to the RCMC's Un/Engendering the Collections project, Madison will explore these topics beyond the scope of just costume and textiles, but rather museum studies at large. As a participant in the Engaged Scholars Program through the Swearer Center at Brown University, Madison is dedicated to incorporating meaningful engagement into her work and sees this as a vital aspect of beginning the process of decolonizing museums. While still trying to figure out her research interests as an Undergraduate student, Madison is interested in pursuing curatorial work and museum studies at the graduate level post-graduation. Her research interests include: futurity studies, gender and sexuality studies, environmental anthropology, art history and decolonial theory.