Exhibition Discussion | 2 Nov 2017 | Tropenmuseum
The RCMC and Leiden Global Interactions cordially invite you to a critical reflection on the new exhibit 'Afterlives of Slavery' by Professor Simon Gikandi.
Exhibit discussion
Professor Gikandi will explore the significance of the exhibit, its objects and its themes in relation to his own academic work and will address broad question: how does one represent difficult histories? The audience will be invited to discuss and raise questions based on his reflections, in order to foster deeper engagement with the exhibition by scholars and community members.
Biography
Born in Nyeri, Kenya, Simon Gikandi is Robert Schirmer Professor of English at Princeton University, where he is affiliated with the Departments of Comparative Literature and African American Studies and the Program in African Studies. Gikandi's major fields of research and teaching are Anglophone literatures and cultures of Africa, India, the Caribbean, and postcolonial Britain; literary and critical theory; the black Atlantic and the African diaspora; and the English novel. His current research projects are on slavery and modernity, African philology, and cultures of the novel. His book Slavery and the Culture of Taste was winner of the MLA's James Russell Lowell Award and the Melville J. Herskovits Award, given by the African Studies Association for the most important scholarly work in African studies.
Partners
Global Interactions (LGI) seeks to foster and support research that provides significant new insights on global processes across time and space. LGI strives to cultivate research that includes connections and comparisons between East, South, North and West, interdisciplinary or cross-disciplinary collaboration, and valorization through developing closer ties to museums in the Netherlands.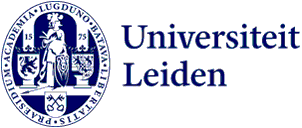 Photo credit: Kirsten van Santen