CONVERSATION | Wednesday 31 Mar | 17:00 - 18:30 CET | Online
In this upcoming conversation, as part of our series of conversations A Future where Racism has no Place - What can Museums Do, we return to our interest in anti-racist curation. We invite another group of curators to reflect on best (and worst) practices from their own experience and to share concrete forthcoming or virtual curational projects committed to anti-racist social justice.
For this conversation we are interested in thinking through the ethnographic object and how we might think 'from the object.' In part this is so that our museums may be more accountable to their histories of colonial violence, but it is also to 'listen to' objects as witnesses and actors that responded to this violence to approach what Achille Mbembe refers to as "attempts to reassemble some form of the social and of community and, as such, the form of attending to matters of care and matters of repair" (Necropolitics 2019, p. 159).  
Image: James Barnor, Friends (Two Nurses), 1953. TM-6510-1. This photo was taken in James Barnor's Ever Young Studio in Accra. 
Some of the questions we hope to engage with in this conversation
How do ethnographic objects and contemporary artistic engagements with the notion of ethnography engage Mbembe's notion of "radical decolonization" as a "festival of the imagination" (Ibid., 139)?  
When we invoke such forms of reassembling, how do we curate visitors' gazes and interactions? Can the curator indeed curate the gaze?   
What are 'our' responsibilities as curators towards our audiences? And who exactly is this audience we work for? Must all exhibitions speak to all audiences or can/should they speak to only some at times?
What are the stakes of thinking heritage in a Europe that wants to push for inclusivity on an institutional level, but at the same time does not want give up notions of the Golden Ages that are so fraughtly implicated in histories of slavery and colonialism? 
Bio | Mitchell Esajas
Mitchell Esajas (1988, NL) is co-founder of New Urban Collective, a network for students and young professionals from diverse backgrounds with a focus on the Surinamese, Caribbean and African diaspora. He is a social entrepreneur involved in various community projects in the areas of education, employment, diversity and sustainability. Mitchell studied Business Studies and Anthropology at the Vrije Universiteit Amsterdam. In 2016 he co-founded the Black Archives in Amsterdam, a unique collection of books, documents and artefacts documenting the history of black people and black resistance in the Dutch context. Based on the collection they develop work with artists, activists and scholars to develop exhibitions and other public activities. In 2018 they won the Amsterdam Art Prize.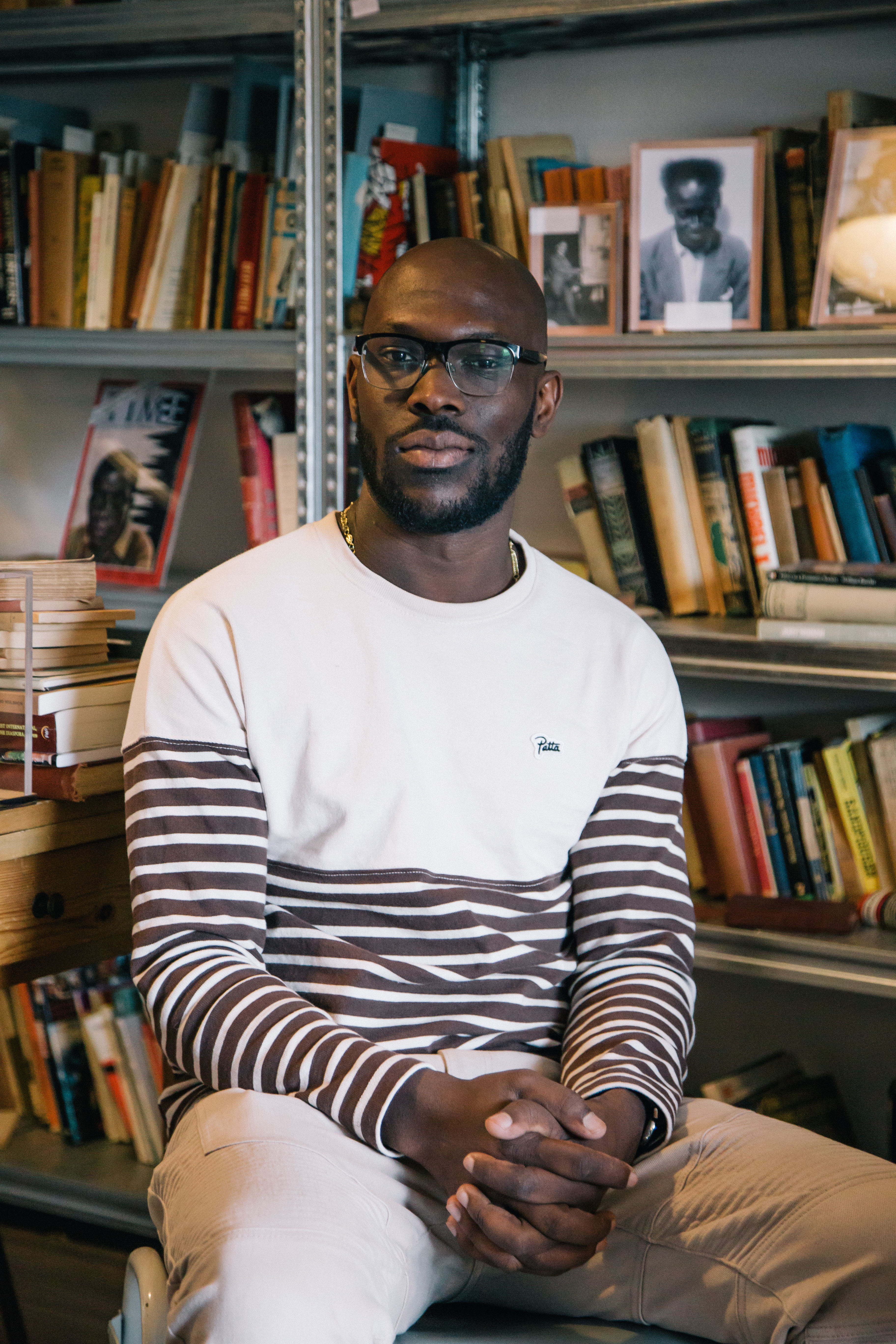 Bio | Wanda Nanibush
Wanda Nanibush is an Anishinaabe-kwe artist, curator, activist and community organizer from Beausoleil First Nation, Canada. Based in Toronto, Nanibush is the inaugural curator of Indigenous Art and co-lead of the Indigenous + Canadian Art Department at the Art Gallery of Ontario. In 2017, she curated the ground-breaking exhibition Toronto: Tributes + Tributaries, 1971 - 1989 for the AGO and edited the accompanying exhibition publication in 2018. She curated the AGO's survey exhibition on Rebecca Belmore, Facing the Monumental (2019), which toured Canada and the U.S. She received her M.A. in Visual Studies from University of Toronto where she has also taught graduate courses. Nanibush has published widely on Indigenous art, politics, history and feminism and sexuality.