CONVERSATION | 22 Oct 2020 | 17:00 - 19:00 CET | Zoom online 
This event is part of the ongoing series of conversations about race, racism and anti-racism in/and the museum, entitled A Future where Racism Has No Place. In this third discussion we focus on the stubborn intractability of the institution to change, and on the growing impulse, at least on the part of some activists and other stakeholders, to give up.
For this conversation we have invited Vincent van Velsen, Nosa Imaghodo, Simone Zeefuik and Charles Esche.
If institutional racism might, in its most simple definition, be understood as the unjust maintenance and unequal distribution of power and access based on presumed difference, then how do we push our institutions beyond such a bleak, yet undeniably true reality? Even if our individual intentions are not to practice racism, our institutions may maintain power through racist structures. 
In the wake of the recent global anti-racism mobilizations, activists, like numerous other stakeholder groups have registered growing distrust in the promises made by institutions to contribute to anti-racist futures. Coupled with a certain impatience, some of these criticisms could be read, at worst, as calls to abolish institutions that seem stubbornly resistant to change, or, at the very least, as giving up on institutions that may in fact embody histories "too colonial" to change. On both counts, museums, like other cultural institutions, have been accused of having, for far too long, made promises they do not keep. Instead, they have performed symbolic gestures that not only sidestep the issues of systemic and structural inequality and racial exclusion, but help to bolster these practices.
Image: The square in front of the Gouvernementshuis in Paramaribo, Suriname, on Emancipation Day, the anniversary of the abolition of slavery, with Creole women dressed as kotomisi celebrating to the sounds of a wind band of the Royal Army under Colonial rule. 1950-1960. TM-60044070
Inquiries
We are interested in deliberating on the following inquiries:
1.     What structures or processes might account for this (presumed) stubborn persistence of racialized exclusion within institutions?
2.       And, if they are indeed committed to change and to anti-racist futures, what can museums do to make this commitment a more visible and sustainable part of their structure?
3.       What can museums do to regain the trust of those who may now distrust or have given up on them?
4.       How might we fashion collaboration that truly supports broader struggles against racism and which does not only center institutional interests and futures?
5. How do we create structures that enable reciprocal exchange where building trust is understood as an ongoing and long term project, not just one that takes place in the volatile moments of a specific 'event' such as June 2020?
We ask these questions mindful of the fact that to seek advice from those outside of our institutions may be construed as yet another attempt to reproduce earlier exploitative relations in the service of institutional sustenance. Nonetheless, we do so as part of reaffirming our commitment to anti-racial presents and futures, and an acknowledgement that we can only change collaboratively, with reciprocity as an aspirational mode of collaboration.
How to join
We will host this event only on Zoom, you can join the Zoom Webinar by registering here. 
After registering, you will receive a confirmation email containing information about joining the webinar.
Please note that we will only open the Q&A on Zoom. If you have a question you would like to ask any of our speakers, please log in to Zoom. Based on time, we cannot promise to address all of the questions, but we shall do our best. 
Speakers
Vincent van Velsen
Nosa Imaghodo
Simone Zeefuik
Charles Esche
Vincent van Velsen
Vincent van Velsen (Rotterdam, 1987) is an Amsterdam based writer, editor, critic and curator. He has a background in business administration, as well as architectural and art history. Van Velsen frequently writes for individual artists, galeries, larger and smaller institutions and magazines – amongst which Dutch contemporary art magazine Metropolis M at which he holds the position of contributing editor. He curated exhibitons for Framer Framed, Nest The Hague and, TENT Rotterdam, amongst others. In collaboration with Alix de Massiac he won the second edition of the curatorial price of the VBCN (Dutch Association of Corporate Collections, 2014). In 2015/16 he was a resident at the Van Eyck Academy, Maastricht; and Van Velsen was a guestresident at the Rijksakademie, Amsterdam in 2018/19. He regurarly sits on juries and committees; he is part of the Stadscuratorium Amsterdam, a chair at Mondriaan Fund; and a member of the board at De Appel, Amsterdam. Currently, Vincent van Velsen is a co-curator at sonsbeek20→24 Force Times Distance. On Labour and its Sonic Ecologies, the Arnhem based quadrennial lead by artistic director Bonaventure Soh Bejeng Ndikung.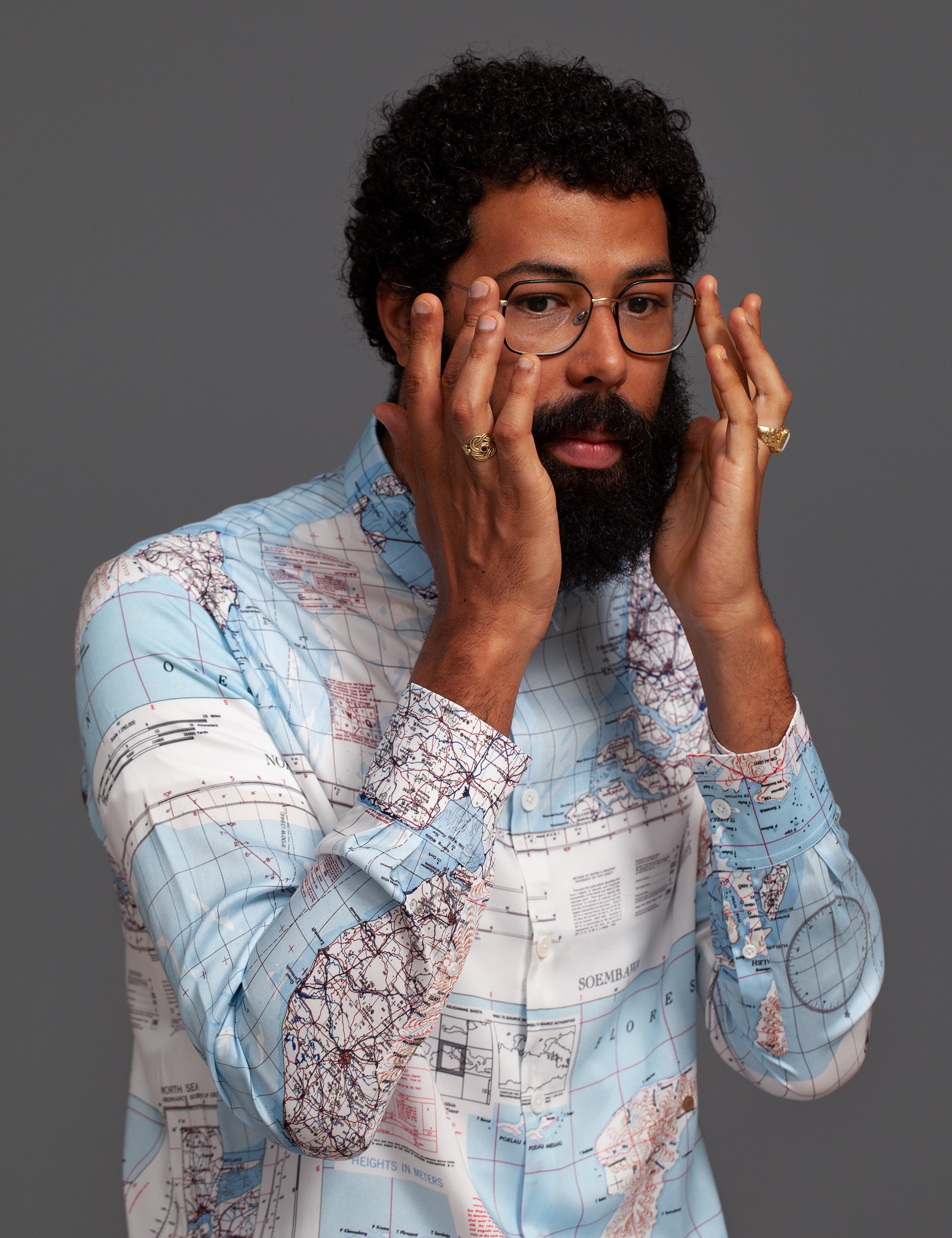 Nosa Imaghodo
Nosa Imaghodo is a doctoral candidate at the University of Essex in the sociology department. His research assesses the perspectives of Black British activists who take differing stances as to why (institutional) racism persists, and who employ varying strategies, campaigning tirelessly, in deliberating and putting into action ways in which racism can be eradicated in Britain. Having moved from politics to sociology, his academic background includes politics, history, international studies, and religious studies.  
He worked as a research assistant at the Directorate of Student Achievement (Office for Student Project), Kingston University. Since moving to Amsterdam he has worked as a lecturer at the Universiteit Utrecht and currently as a lecturer at Amsterdam University College. He enjoys reading Murakami and going to the cinema.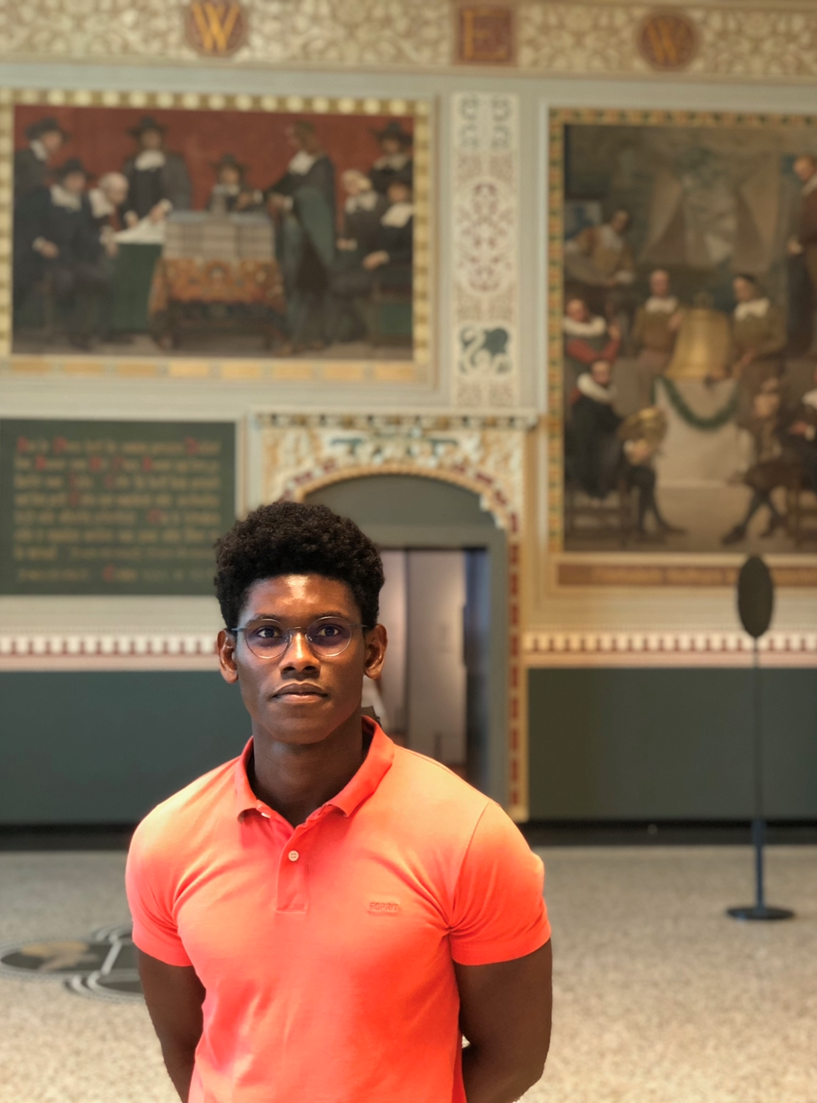 Simone Zeefuik
Simone Zeefuik is an Amsterdam based writer, cultural programmer and organizer whose work centres around on representation, inclusivity and social justice. She focuses on Africentred perspectives, decolonizing knowledge institutes, digital archives and movements against the illegalizing of the so-called undocumented members of the Afro-Dutch communities. Artistically, her main interests are films, literature and theatre. As part of the first 'class' of Amsterdam's Bijlmer Parktheater representatives in the Nieuwe Stukken (New Pieces) project, Zeefuik wrote Nour, a play about a woman lead, Afro-Dutch party making its way to the Dutch House of Parliament. Together with Richard Kofi (visual artist and her partner-in-programming at Bijlmer Parktheater) she initiated and hosts the podcast Project Wiaspora.
Her other commitments include being a teacher at Zawdie Sandvliet's Afro-Dutch Studies course and a lecturer at Amsterdam's Sandberg Institute. Zeefuik often collaborates with the Research Center for Material Culture (RCMC) and she enjoys being a freelancer. 
Projects and digital archives she initiated: Literary platform RE:Definition (2008 – 2013), #RewriteTheInstitute , Blaccupy and the Topple Dem Statues-workshop series.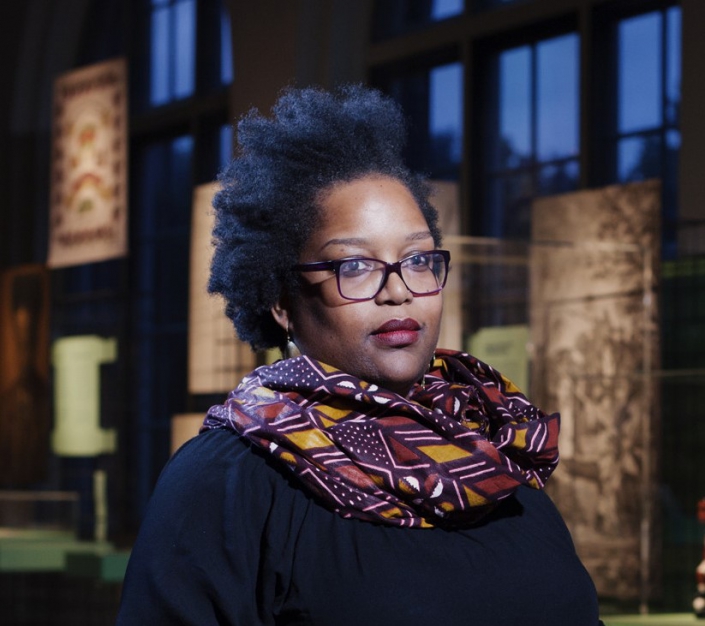 Charles Esche
Charles Esche is director of Van Abbemuseum, Eindhoven; professor of contemporary art and curating at Central Saint Martins, UAL, London and co-director of Afterall Journal and Books. He teaches on the Exhibition Studies MRes course at CSM, and at Jan van Eyck Academie, Maastricht. 
Outwith the museum, he (co) curated Power and Other Things, Europalia, BOZAR, Brussels 1017; Art Turns, Word Turns; Museum MACAN, Jakarta 2017; Le Musée Égaré, Kunsthall Oslo 2017 and Printemps de Septembre, Toulouse 2016; Jakarta Biennale 2015; 31st Sao Paulo Bienal, 2014, U3 Triennale, Ljubljana, 2011; RIWAQ Biennale, Palestine, 2007 and 2009; Istanbul Biennale, 2005; Gwangju Biennale, 2002 amongst other international exhibitions. He is chair of CASCO, Utrecht. He received the 2012 Princess Margriet Award and the 2014 CCS Bard College Prize for Curatorial Excellence.