In an effort to nurture research on the collection of the Nationaal Museum van Wereldculturen (NMVW), which consists of nearly 450,000 objects and 750,000 photographic images, the Research Center for Material Culture (RCMC), the research institute of the Tropenmuseum, the Museum Volkenkunde, the Afrika Museum, and the Wereldmuseum in Rotterdam, welcomes fellows, junior fellows, research associates and university student interns. 
In response to the request from one of our year-long PhD interns, Johanna Strunge, that we learn more about each other's inquiries and offer a means of doing research in a time in which social distancing and travel restrictions ask that we think our work differently, this mini-conference offers just one way for us to connect across spaces. We especially thank those joining us from around the world in the hours "entre chien et loup" [between dusk and dawn].
Researchers will briefly (4-5 minutes) present their work. Head of the RCMC Wayne Modest and Chief Curator Henrietta Lidchi will will start-off our discussions. 
PROGRAM
15:00—15:10 Opening and Welcome: Wayne Modest, Head, Research Center for Material Culture
15:10—15:20 First Deliberations:  Henrietta Lidchi, Chief Curator
15:20—15:40 Materialities I 
Roberto Costa | The Making of Asmat Vernacular Crucifix-type Carvings through History
Ella Broek | The Affective Potential of the Koto: On the dynamic interaction between clothing and the body
Tania Christina Monteiro | Meeting Mami Wata
Mary Caton Lingold | Musical Life (1600-1800): Experiences of survivors of the Middle Passage living on Caribbean plantations 
10-minute Q&A
15:50—16:10 Engaging Otherwise with Ethnographic Museums 
Ailish Toal | Impossibilities of Translating Gender: Recent scholarship on Hijra/Kinnar and Fa'afāfine
Jessica Hemmings | Reading Material
Fresco Sam-Sin: Things That Talk
Sara Guagnini | Memory, affects, emotion, desires, imagination and creativity in the Anthropocene
10-minute Q&A
16:20—16:30 Break
16:30—16:50 Materialities II: Between and Among Mbembe's 'Post-Colony' 
Amélie Couvrat Desvergnes | Study on the Materiality of the Indian Northwestern Drawings and Paintings (Pahari and Punjab) from Museum Volkenkunde
Karwin Cheung: Visualising Kongosan: Geumgangsan 1910-1945
Sabine Bolk | Re-telling the History of the (Indo-)European Influence on Batik
Carlee Forbes | Creative Mediations: Art, innovation, and collecting in colonial-Era Congo, 1880-1940 
10-minute Q&A
17:00—17:15 Urbanisms and the Ethnographic Museum
Johanna Strunge | Coffee, tobacco and spices on display - Colonial goods shops in museums
Paoletta Holst & Paolo Patelli | Blending Pure Water, Urbanism, Pseudo-science, (Amateur) Ethnography, Entrepreneurialism — in/from the works of H. F. Tillema
10-minute Q&A
17:25—17:30 Final Words, Wayne Modest
Sabine Bolk | Re-telling the History of the (Indo-)European Influence on Batik
Working together with Batik-makers, researchers, museum professionals, collectors and connoisseurs of Batik, our research project retells the history of the (Indo-)European influence on Batik between 1850 and 1890 on the North-coast of Java, Indonesia.
Answers are given in words and images to the following question: How was Batik influenced by Europe?
Can this influence truly be traced back to one or two individuals, Indo- European Batik entrepreneurs Carolina Josephina von Franquemont and Catharina Carolina van Oosterom-Philips? And what other factors played a role in this development? How is this evident in Batik designs from before 1890, from before Batiks were signed, and what can actually be considered as an (Indo-) European influence?
A major part of the project consists of finding ways of making what is found available for Indonesian Batikmakers and other interested parties. Last October, I launched the project on Java with a series of talks, discussions and workshops hosted by museums and local organisations. At the moment, I am mostly working on articles and researching the provenance of Batiks from the museum collections in combination with earlier done archival research on other locations.
Bio
Sabine Bolk (1984) is a Dutch artist who has been exploring Batik, the Indonesian resist-dye technique for textile, for the last 11 years. The inspiration doesn't only come from the technique, but also from the language of the patterns and the philosophy of Batik. On her blog 'The journey to Batik' she writes about her discoveries, journeys and research. Sabine is currently a Research Associate at the Research Center for Material Culture in Leiden (NL) to research the batik collections in Dutch museums & archives. She writes for different platforms, organises events, gives talks, presentations and workshops. She not only gets inspiration from Batik, she also works on promoting, preserving and protecting Batik.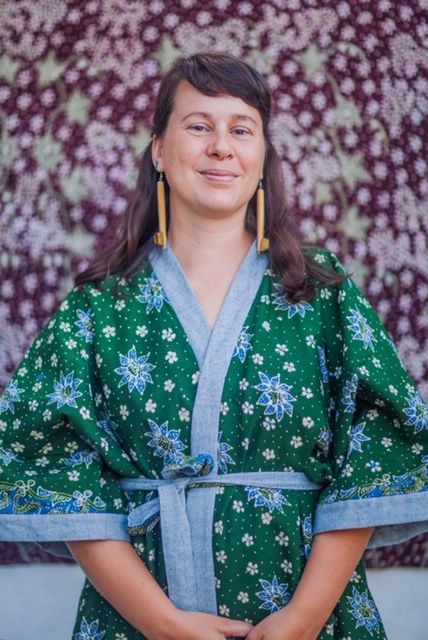 Ella Broek | The Affective Potential of the Koto: On the dynamic interaction between clothing and the body
How do Dutch-Surinamese wearers of the koto experience wearing their costumes? And how are embodied sartorial practices involved in the construction of their subjectivity/identity, both during specific Koto ceremonies as well as in the course of everyday life?
Rather than seeing dress as a neutral instrument to convey identity, this research examines its ability to actively shape the subject from a phenomenological perspective. Following the idea that the body is the primary site for experiencing and becoming to know the world, Broek focuses on bodily sensations and experiences, and the possibility for action that clothing can provide. Central to this research is the kotomisi, a woman dressed in Afro-Surinamese costume, of which the koto (the name of the skirt as well as the entire costume) and angisa (folded headgear) are important parts. It considers, for example, the weight of an angisa folded with three cloths or the skid resistance of a starched skirt.
In wanting to learn from this tradition, rather than simply recording it, a major element of Broek's research is aimed at supplementing current museum collections with supplemental information geared towards making tangible connections between the objects (the kotos) and the people who make, carry, collect and cherish them. Through this, she hopes to arrive at a well-contextualised heritage collection surrounding the satorial and cultural relevance of traditional dress to the Dutch-Surinamese community.
Bio
Ella Broek is a dressmaker and anthropologist and currently a research associate at the Research Center for Material Culture. Her interests sit at the intersection of social sciences and cultural heritage studies on the one hand and the multidisciplinary field of (fashion) design, where craft, design and theory converge, on the other. Within this general focus, her current work takes agency as a primary topic, discussing and investigating materials (and their potential to act) within varying cultural traditions. Of particular note is her ongoing research into the satorial tradition of the koto, a form of cultural dress worn by Surinamese women, for which she works with specific local Dutch-Surinamese communities in Rotterdam. Her crossover practice originated from her personal fascination with how clothing can be experienced and how that experience can ultimately be influenced through design processes. Ella enjoys collaborating with others to translate findings into (public)programs.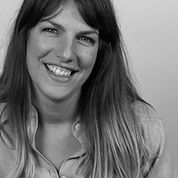 Mary Caton Lingold | Musical Life (1600-1800): Experiences of survivors of the Middle Passage living on Caribbean plantations
Atlantic Africans created one of the most revolutionary aesthetic movements of the modern world. From the shores of West African kingdoms to Caribbean plantations and mainland American and European metropoles, they circulated music of many kinds in the face of enslavement. I am writing a book about musical life (1600-1800) that focuses on the experiences of survivors of the Middle Passage living on Caribbean plantations. The project examines an assemblage of artifacts, including published colonial travel narratives, archival documents, and musical performance. One of the key sources on the subject was written by John Stedman, an Anglo-Dutch soldier hired by the colonial government to help suppress Maroon uprisings in Suriname in the 1770s. He wrote a great deal about the music he heard in Suriname, and his memoir includes a detailed illustration of African instruments, coupled with descriptions of their use. In the 1970s, scholars Richard Price and Sally Price discovered that some of the instruments depicted in the well-known travelogue survive in Museum Volkenkunde. I will visit the RCMC to study these objects as well as other instruments from the period, which are extraordinarily rare because they represent the handiwork of enslaved performers, and thus offer a uniquely unmediated window into the world of Afro-Atlantic music. Of all the archival and literary records that I explore in my book project, these objects are the only ones crafted by enslaved African performers themselves. The instruments speak to the massive legacy of enslaved artisans and performers, and they have much to teach me about the materiality of Afro-Atlantic tradition
Bio
Dr. Mary Caton Lingold is Assistant Professor of English at Virginia Commonwealth University. An interdisciplinary scholar, she bridges the fields of sound studies, African diaspora studies, music, colonial literature, and digital humanities. She received a PhD in English and a graduate certificate in African & African American Studies from Duke University. Prior to that, she earned an MA from the University of Colorado at Boulder and a BA from Trinity University in Texas. She is currently writing a book about music in the African Atlantic world from 1600-1800. Other recent work includes an edited collection, Digital Sound Studies (Duke 2018), Musical Passage: A Voyage to 1688 Jamaica (www.musicalpassage.org), and a forthcoming essay on seventeenth-century Afro-Jamaican composer, Mr. Baptiste, which will be published Fall 2020 in Early Music.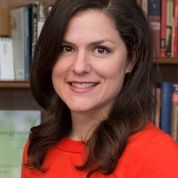 Karwin Cheung | Visualising Kongosan: Geumgangsan 1910-1945
The mountain range of Geumgangsan is located on the east coast of the Korean peninsula, today it lies just north of the boundary between North and South Korea. Dotted with temples and scenic sights these mountains became an important site for Buddhist monks and Confucian scholars alike during the Goryeo dynasty (918-1392). During the Joseon dynasty (1392-1910) these mountains were the setting for many paintings and travelogues.
Not long after the start of the Japanese colonization of Korea in 1910, Kongosan (the Japanese name of the mountains) became the most important tourist destination of the new colony. Tourism was an essential element of colonial modernity as introduced in Korea. Japanese authorities, most importantly the ministry of railways, expanded ample resources to physically integrate the mountains into the Japanese tourist network through the construction of railways and hotels. Material culture was another method of integration; through modern media such as art, design, photography, and guidebooks the site of Geumgangsan and its existing patterns of travel were rearraranged.
In addition, I currently do research on the collection of Chinese literati painting at Nationaal Museum van Wereldculturen. I am interested in how these collections were built up and the reception of classical and modern Chinese painting in the West. NMVW holds one of the finest European collections of Chinese literati painting with works from the Ming, Qing, and Republican periods. The collection is especially strong with regards to works from the 19th and 20th century.
Bio
Karwin Cheung is Assistant Curator of the East Asian collections at National Museums Scotland. His current work focuses on transnational interactions in East Asia, the history of collections, and the reception of East Asian painting in the West. His most recently curated exhibition was Diamond Mountains at Museum Volkenkunde (2018).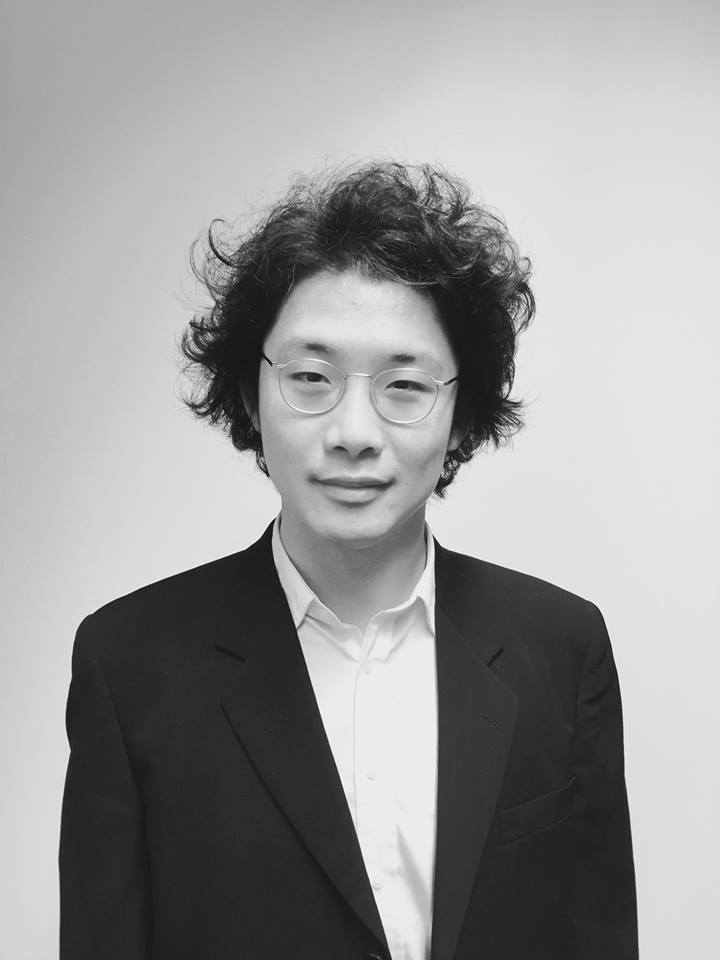 Roberto Costa | The Making of Asmat Vernacular Crucifix-type Carvings through History
In my research project I look into Asmat Christian religious and liturgical woodcarvings,in particular wooden crucifix-type carvings. My study of the crucifixes held in the Asmat collection at the Tropenmuseum is part of a broader inquiry that takes into account Asmat crucifixes held in other museum collections (e.g., Ethnographic Museumof the University of Zurich, Museum of Ethnography in Stockholm, Ethnological Museum in the Vatican) and makes use of the archival material, contemporary crucifix carvings and further ethnographic data I collected during my six-month fieldwork in the Asmat region. The goal of my project is to provide aesthetic, technical and historical insights into the trajectories of the Asmat crucifix handicraft while shedding light on ethno-histories and ethno-theological reflections that these objects and their making evoke. In my examination I also comparatively refer to crucifix-type carvings made by the Kamoro, whose carving tradition and Christianisation show meaningful similarities with their Asmat neighbours.
Bio
Roberto Costa is a doctoral candidate in Anthropology at Macquarie University. His doctoral thesis draws on six months of fieldwork conducted in an Asmat village among a local carving community (West Papua, Indonesia). His research project focuses on Asmat woodcarvers' search for the prestige and life power they previously would have obtained through now-abandoned ritual practices (headhunting and cannibalism). In doing so, Roberto explores the impact of local Christian theology on artistic practices; new paradigms of leadership and talent; the quest for self-representation in the West and reciprocity in non-Asmat relations; and local ruminations about history and nostalgia.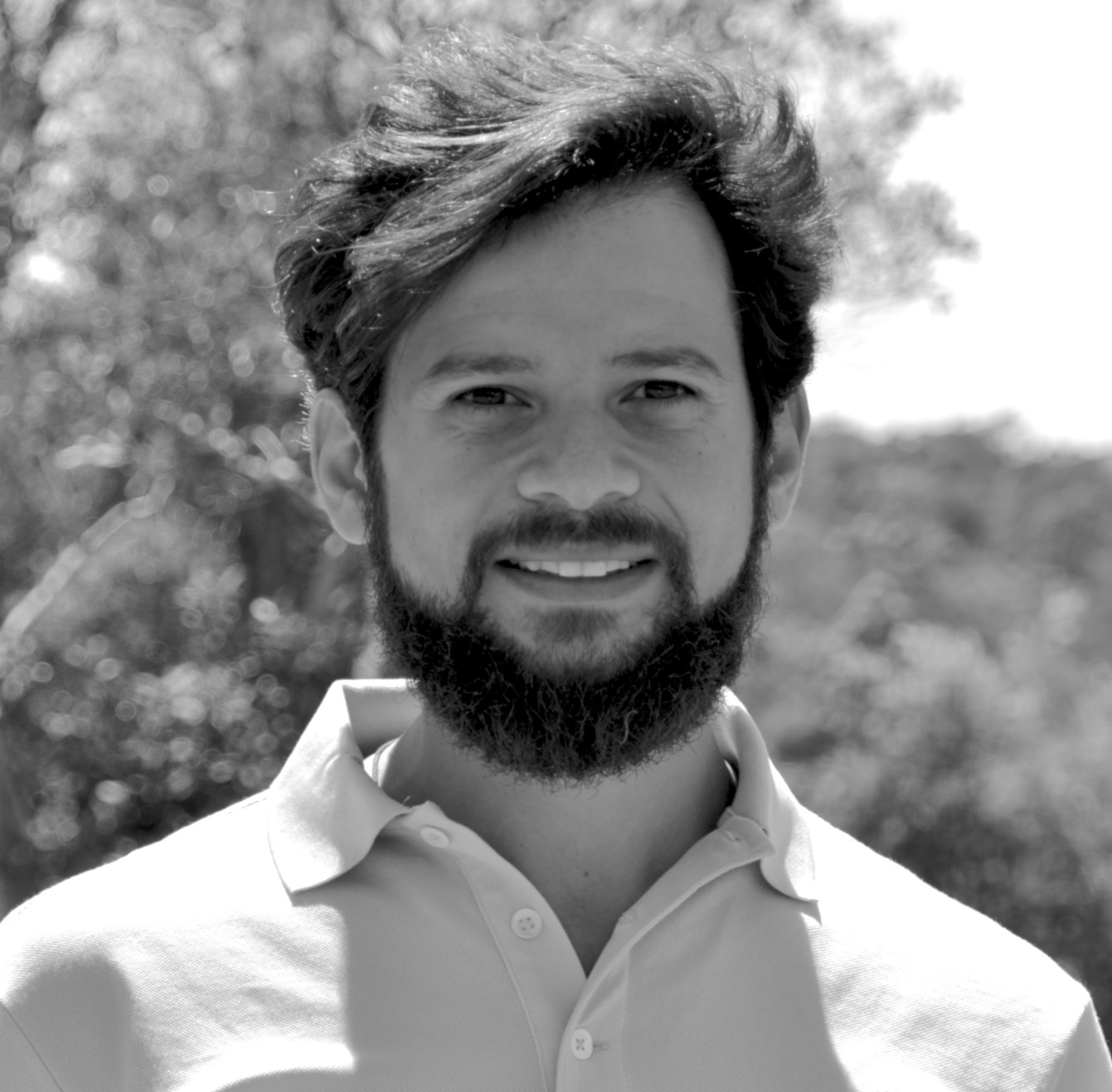 Amélie Couvrat Desvergnes | Study on the Materiality of the Indian Northwestern Drawings and Paintings (Pahari and Punjab) during the 19th Century from Museum Volkenkunde
Through objects from Museum Volkenkunde, I am currently researching the shift that occurred in material usage for the production of pictorial artworks during the first half of the 19th century in north-west India (Pahari and Punjabi regions). This particular region definitely opened up to the Western influence, until the British took over the administration of Punjab after the Sikh Wars in 1849. Prior to this, the region saw the incursion of European travellers and scholars, British officers posted in the various stations of the Hillsand French militaries, all of whom had commissioned accomplished paintings or graphic "souvenirs". Whereas traditional handmade papers were still fabricated in Kashmir and Punjab, European imported papers started gradually to be used by Indian masters and scribes to fulfil the aesthetic taste of the Western patrons and to respond to the growing demand of the British administration. The RCMC fellowship allowed me to conduct a preliminary survey on a selection of drawings and explore their materiality. I have also fully used the resources of the RCMC library which holds numerous relevant publications. Hence paper, the physical support of the artworks, has been examined and studied as an ethnographic object, an economic commodity and colonial marker to understand further the artistic, cultural and political upheaval which occurred during this time period. Beyond the material aspect, the intention was also to define the meaning of Indigenous Art Collecting by European intellectual figures, such as Jean-Philippe Vogel for this case.
Bio
Amélie Couvrat Desvergnes is an independent paper and book conservator in the Netherlands. She is specializing in Islamicate and Persianate paintings and manuscripts and she has conducted several research projects on the materiality of some particular items (techniques and materials of Indian drawings, interleaving materials found in Iranian and Moroccan manuscripts, to name a few).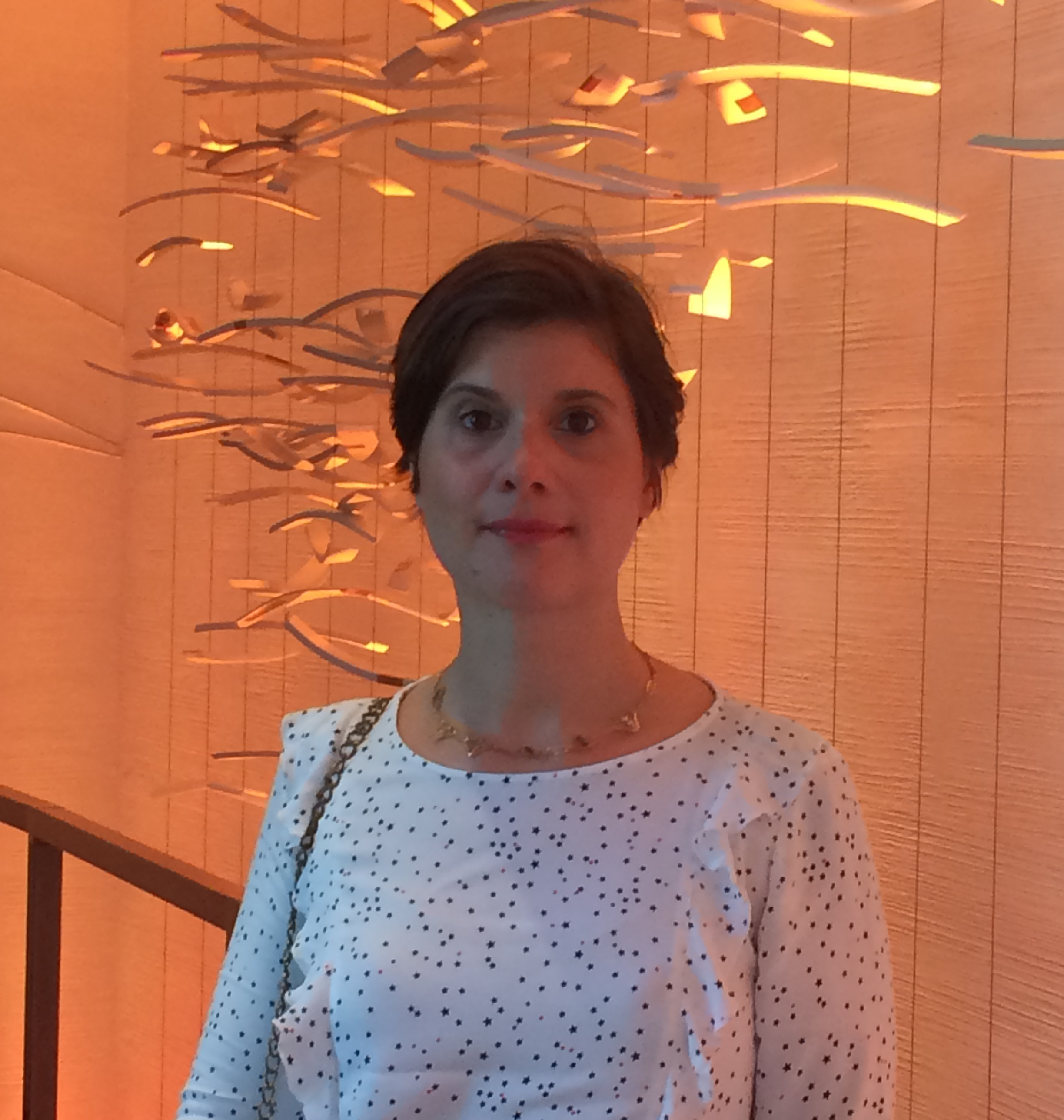 Carlee Forbes | Creative Mediations: Art, innovation, and collecting in colonial-era Congo, 1880-1940
Carlee will research three sets of objects held by the NMVW. The groups include: late 19th-century wooden tableware pieces that replicate European models; late 19th-century engraved gourds; and finally early 20th-century woven mats from coastal Congo. Her research examines these objects within the context of their production and analyzes them as products made for export to Europe. She seeks to demonstrate how these Congolese artists drew from long-standing historical art forms and highlighted their innovations as they worked with novel materials and reformulated iconographies for new audiences. This project argues that these objects were integrally connected to developing colonial systems, created at a time of major transformations that came with the emergence of the Congo Free State, and later the Belgian Congo
Bio
Carlee Forbes is in the final stages of completing her PhD in Art History at the University of North Carolina, Chapel Hill. She is currently a Curatorial Fellow at the Fowler Museum at the University of California, Los Angeles. At the Fowler, she is part of a collaborative project using combined curatorial and conservation methodologies to explore the African material from the museum's Sir Henry Wellcome collection. The project seeks to examine questions of provenance, collection histories, patronage, and materiality.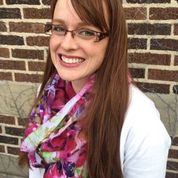 Sara Guagnini | Memory, affects, emotion, desires, imagination and creativity in the Anthropocene: learning from a more-than-human participatory project in the Tropenmuseum in Amsterdam.
I am using the archives of the Tropenmuseum in Amsterdam as a starting point to develop a transdisciplinary and participative action approach to the studies of the so-called Anthropocene - the era of man as destructive force - which combines a criticism of colonial legacies in the way the natural and Earth sciences produce and disseminate knowledge about environmental challenges with current debates on the use of memory,  affects, emotions, desires, imagination and creativity as resources in empirical research. Particularly, I draw on participative, feminist and creative methodologies to design a series of co-creative and cross-cultural dialogues in the ethnographic collections of the Tropenmuseum in Amsterdam. In doing so, I hope to produce a more inclusive and culturally informed ecological knowledge, whilst cultivating non-Eurocentric, anti-racist, anti-ecocide/genocide modes of thought and action in the attempt to connect, and benefit a plurality of voices and bodies within and beyond Europe and institutions such as museums and universities. So far, I have tried to rise to this challenge by exploring the lives of a Buddha's head coming from Borobudur (Central Java, Indonesia) together with a diverse group of 14 participants (among whom also two local villagers from Borobudur); and as well, by shifting my focus from discursive practices to affects, memory, desires, sensory forms of knowledge production and to emotional relations of care, sympathy, empathy, and solidarity.
Bio
Sara Guagnini works as a researcher at the intersection of humanity, arts, and social sciences and runs a (temporary) community art space in Amsterdam, called Circe's Circus Nimboscope, where she shapes intimate creative projects around people and communities and hosts co-creative writing circles. At the moment, she is a Research Associate at the Research Center of Material Culture in the Netherlands, where she hopes to further develop her ideas on how colonial archives can be used as starting point to discuss in a more inclusive manner other ways of knowing and shaping our surroundings and to imagine how they should be. In this context, Sara is working on an essay which meditates on the role that colonial archives may have in fostering aid connections between humans and non-humans (ie. places, plants, animals) in a national and transnational global context.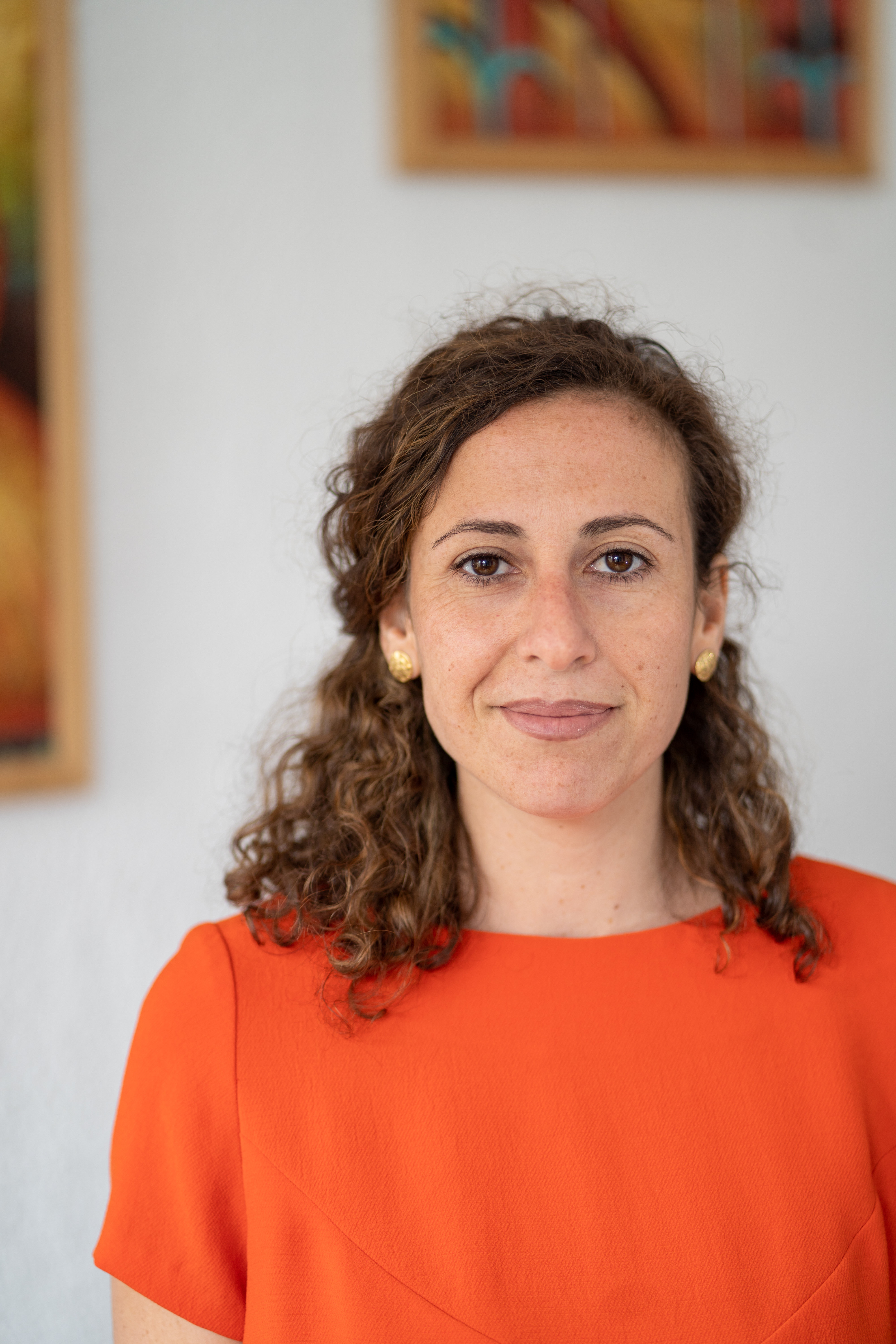 Jessica Hemmings | Reading Material
The Reading Material project attempts a step towards decolonising the Tropenmuseum archive by offering speculative voices for archival accessions through literary pairings with textiles held in the collection. The research approach proposes a triangulation of existing textiles with existing literature and new commissioned fiction and poetry. This approach aims to unlock some archival silences by offering speculative rather than definitive voices for archival accessions with limited or partial provenance. Reading Material is interested in testing a playful triangulation between textiles and texts that span material and literary genres as well as geographies and languages. Multiple, rather than singular, voices are sought in an attempt to loosen the archive from a blinkered quest for accuracy through a single definitive historical voice. It is an intentionally eclectic strategy that moves from selected textiles towards literary voices, and from selected literature back into the archive in a search for combinations which do not exclusively privilege either the textile or the text.
Bio
Jessica Hemmings is Professor of Craft & Vice-Prefekt of Research at HDK-Valand, University of Gothenburg, Sweden. She studied Textile Design at the Rhode Island School of Design, graduating with a BFA (Honors) in 1999 and Comparative Literature (Africa/Asia) at the University of London's School of Oriental and African Studies, earning an MA (Distinction) in 2000. Her PhD, awarded by the University of Edinburgh in 2006, is published by kalliope paperbacks under the title Yvonne Vera: The Voice of Cloth (2008). In 2010 she edited a collection of essays titled In the Loop: Knitting Now published by Black Dog and in 2012 edited The Textile Reader (Berg) and wrote Warp & Weft (Bloomsbury). Her editorial and curatorial project, Cultural Threads: transnational textiles today, is a book about postcolonial thinking and contemporary textile practice (Bloomsbury: 2015) and was accompanied by a travelling exhibition Migrations (2015-2017).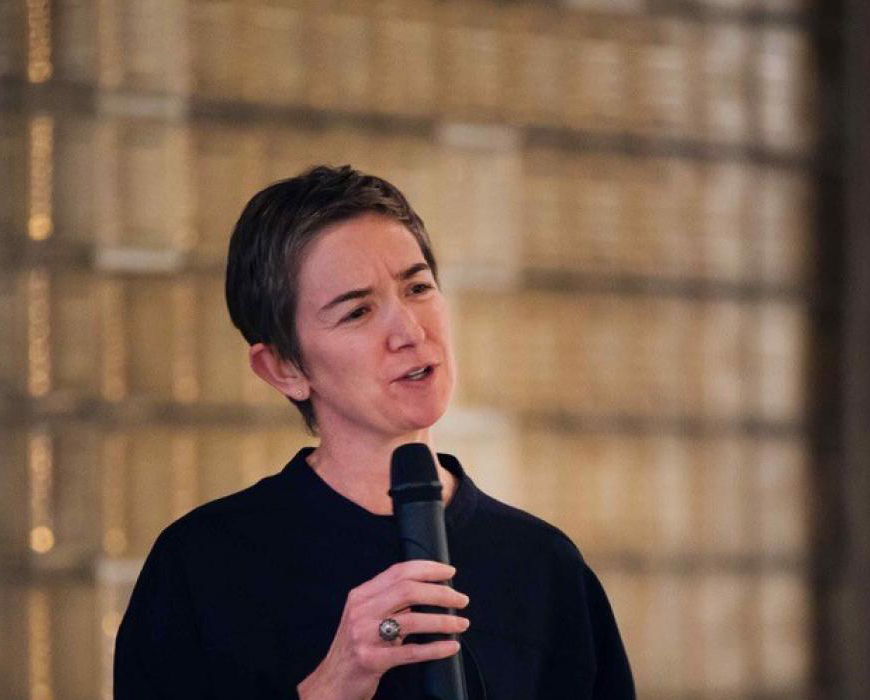 Paoletta Holst & Paolo Patelli | Blending Pure Water, Urbanism, Pseudo-science, (Amateur) Ethnography, Entrepreneurialism — in/from the works of H. F. Tillema
Hendrik Freerk Tillema was a Dutch pharmacist, advocate for hygiene and sanitation standards in the Dutch colonies, motor-car enthusiast, city councillor, film pioneer, amateur ethnographer, self-published publicist, who made a fortune in the Dutch East Indies as a wholesale dealer in pure water and whiskey.
His collection of photographs and films produced or collected in the Dutch East Indies archipelago is still considered an essential source of anthropological information. His work has been acquired and therefore institutionalised by several museums and archives (among them Museum Volkenkunde, Eye Filmmuseum, Tropenmuseum).
The project seeks to recompose and blend (hi)stories and trajectories within the processes of production and collection, institutionalisation, departmentalisation or dispersion of the traces of his work(s), trying to bring in voices and objects that eluded or escaped the logic(s) of the archive(s) – from personal memories to advertisement materials – through a methodology informed by an artistic research approach.   
Expected outcomes include a performance-lecture, a film-essay, an archival/spatial intervention.
Bios
Paoletta Holst is a Dutch artist, editor and architectural historian based in Brussels.
Paolo Patelli is an Italian architect, artist and researcher based in Amsterdam.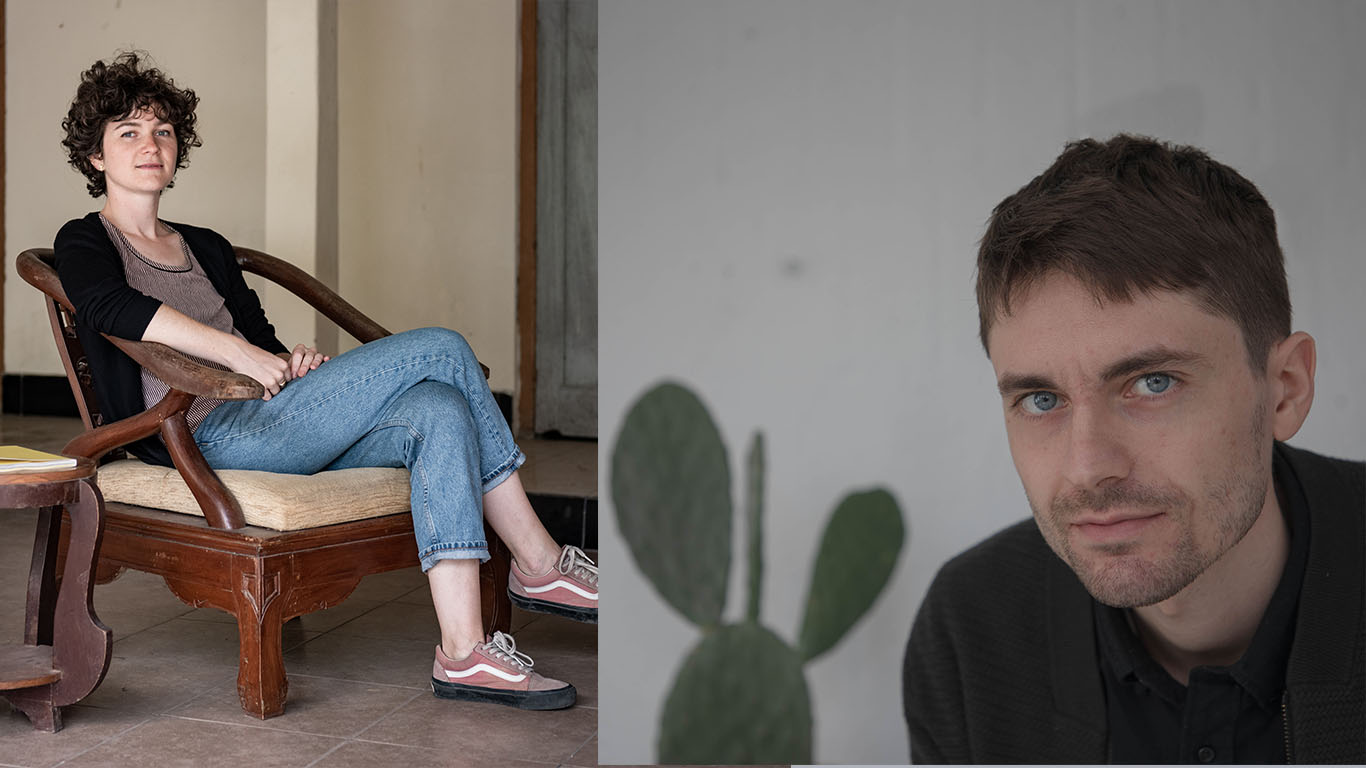 Fresco Sam-Sin | Things That Talk
Things—the objects, tools, and artifacts of everyday life—are the material expression of human experience. Without them, we would lose track of what makes us who we are. Things outlast us, and we rely on them to tell our stories when we are gone. Things That Talk is a place for learning the language of objects from the full sweep of human history. It is a durable, living archive of stories about the interconnected world of things. And it invites ongoing collaboration from a diverse range of communities. The platform facilitates storytelling by giving contributors all the basic curation, sequencing, and visual tools they need to narrate an object. And those tools are also evolving.
Bio
Fresco is a lecturer of Manchu language and culture at Leiden University, founder and project owner of Manchu studies platforms Manc.hu , Buleku.org and QingMaps.org . Editor in chief of DEBTELIN.nl . Research associate at the Research Center for Material Culture, and a certified scrum Product Owner. Active in sharing and creating innovative pedagogy design for the humanities. He was educated at Leiden University and in Peking (BLCU, Minzu University). Fresco holds an MA in Sinology (2008; Leiden), taught Mandarin Chinese at Leiden University and Dutch high schools. Author of Mandarin textbooks, and the first teacher educator for Mandarin at Leiden University Graduate School of Teaching (ICLON).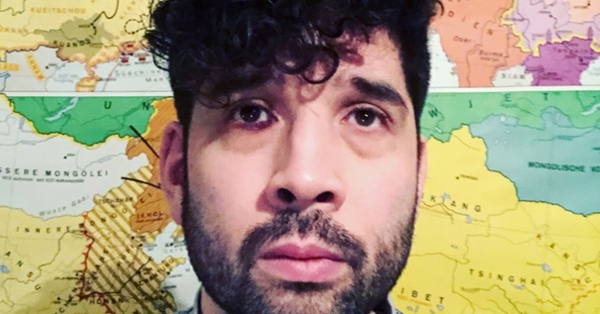 Florent Molle | Exhibit the social history of HIV/AIDS
An exhibition on the social history of HIV/AIDS is being prepared at the Mucem, Museum of the Civilizations of Europe and the Mediterranean, to open in 2021. A collection work was carried out in the 2000s, which enabled the constitution of a fund kept in the current "sport & health" section of the Mucem. This corpus consists of banners, leaflets, posters, association magazines, prevention brochures, books, objects related to events, information cards, postcards, t-shirts, audio and video supports, clothes, badges and red ribbons, prevention materials, but also medicines, photographs and works of art, collected mainly from numerous associations fighting against HIV-AIDS but also from individuals or institutions in almost all European and Mediterranean countries.
The theoretical construction of the project is led by a driving committee made up of researchers in the human sciences (anthropology and sociology), specialising in the theme of HIV-AIDS, and a monitoring committee made up of people concerned, in different capacities, by the disease. Without being able to fully reflect the diversity of the target populations, nor the singularity of the struggles in Europe and the Mediterranean, this community committee - whose composition may vary according to the meetings - forms a "source community" for the museum and this project in particular.
The aim of the project is to encourage this collaboration between academics, museum professionals and local experts. The proposed research project aims as much at the preparation and implementation of this exhibition as at its critical questioning. What is the nature and modalities of the various commitments in the exhibition's heritage activity? What tools are available in curatorial practices to carry out the work with the "source communities"?
The ambition of my collaboration with the Nationaal Museum van Wereldculturen is to meet museum professionals working with this notion of "source community". I would like to carry out observations and interviews in order to be able to understand the working method developed at the NMVW and to compare it with what the Mucem organises.
Bio
As Heritage Curator at Mucem, Florent is responsible for collections related to sports and health. In 2017, he curated an exhibition on the social and cultural history of football. Florent is currently working on an exhibition related to HIV/AIDS. He has a background in social and cultural anthropology.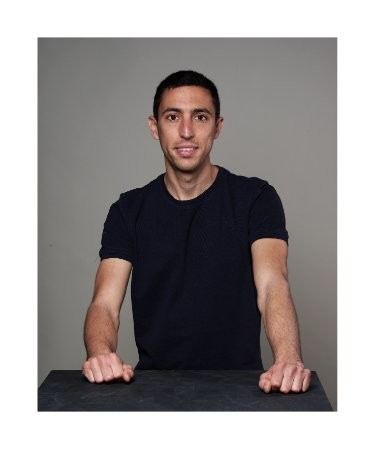 Tania Christina Monteiro | Meeting Mami Wata
In recent years I have regularly traveled to Togo / Benin with the organization Roots Reconnection group. The purpose of these trips has been to establish and exchange connections between and among: Suriname, West Africa and the Caribbean at different levels (economic, spiritual and cultural etc.), as well as to create a more deep spiritual connection (vodun, winti) to 'decolonize' thought and action. By stigmatizing Vodou and Winti, a real "decolonization" of thinking is impossible. The essence of such traditions is to build community.
During my travels I heard several stories about the water goddess Mami Wata. During my trip in Togo / Benin I met Mami Wata and a Dan priestess. She introduced me to her traditions and ritual customs. One of the rituals is an Ifa oracle, which constitutes a living question and answer conversation with nature.
The water spirit / goddess Mami Wata (mother water) is a complex symbol from Africa with multiple meanings, including a nourishing mother, a sexy woman, the provider of wealth, the healer of physical and mental disorders and the embodiment of dangers and desires, risks and challenges, dreams and ambitions, fears and premonitions. People are attracted by her beauty, prosperity and (financial) happiness but repelled by her potential destructive powers. To win the favor of Mami Wata, one must be clean and fragrant both inside and out.
Often portrayed as a mermaid, a snake charmer, or a combination of both, she and a "school" of related African water spirits all honor the essential, sacred nature of water. In both West Africa and Afro-Caribbean religions, water spirits have played or still play a prominent role. Rivers, lakes and seas were the primary infrastructure for communication, transportation and trade, and they provide fish for daily living. At the same time, these waters were and continue to be threatening and unpredictable. Water held a dominant but ambivalent position in the lives of Africans and Afro-Caribbeans. Water spirits or water goddesses reflect the equivocal aspects  of water's power (Stipriaan, 2003).
Such stories about Mami Wata (and water goddesses in other traditions) intrigued me. The collaboration with the RCMC offers me the opportunity to research objects of the NMVW collections, to map the lesser known histories of this material culture and to incorporate this knowledge into the final result of my research. To make my artistic research possible, I will be added to the team as a Research Associate for a year and will be supervised by Wendeline Flores, a curator with expertise in the field of water goddesses.
Bio
Tania Christina Monteiro is an artist, (yoga) teacher, cultural entrepreneur and traveler. She has a Master's degree in Educational Sciences and has studied at Toneelacademie Maastricht. The combination of art, culture and education is a common thread in Tania's life. She empowers and inspires others through fashion, yoga and theater. In addition, she also is interested in stories related to cultural heritage.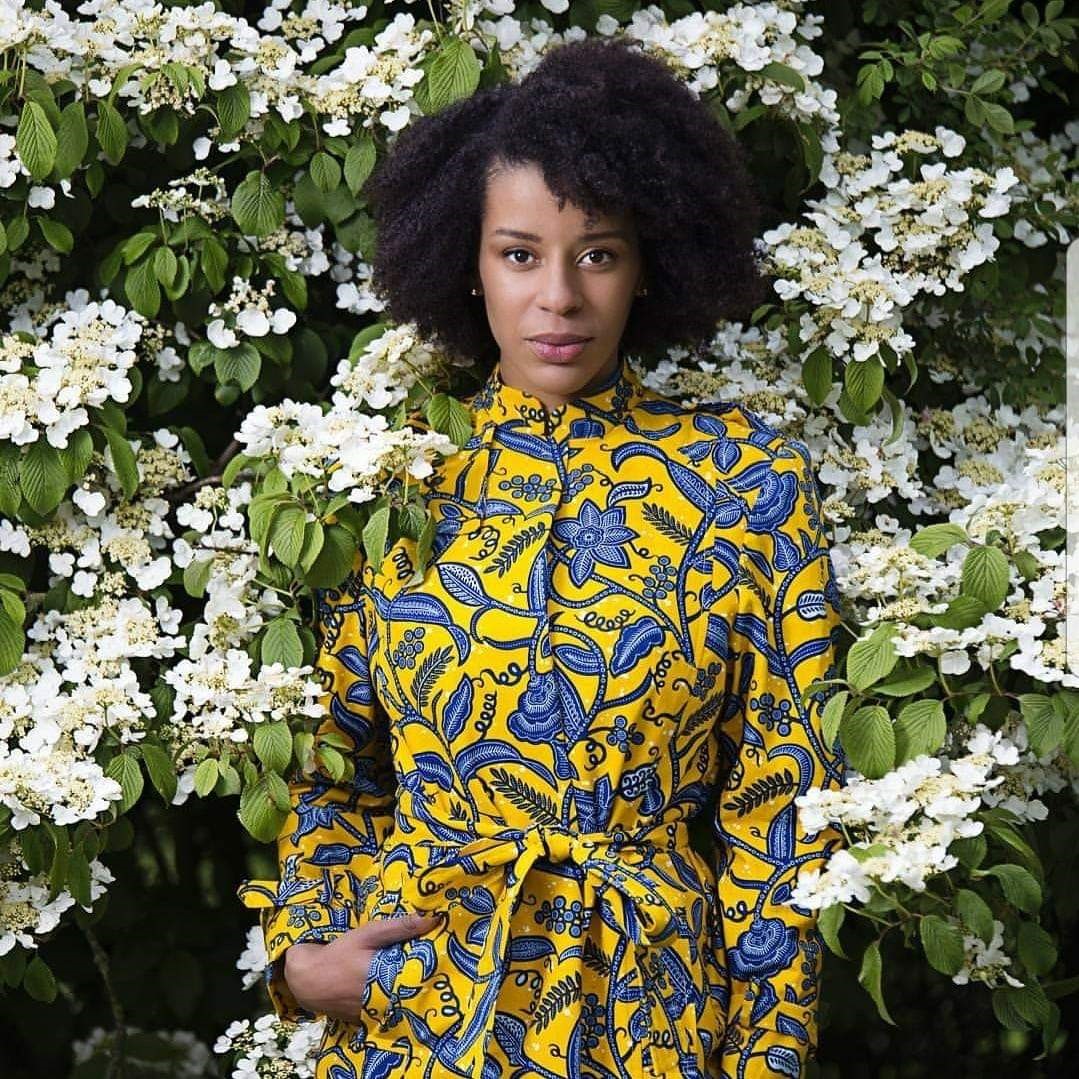 Mirjam Shatanawi | Framing Indonesian Art
This research project focuses on how 'Islam' was collected, categorized and exhibited in Dutch museums, in particular the almost total absence of Indonesia in the narrative of Islamic art history.
The National Museum of World Cultures, comprised of the Tropenmuseum, the Afrika Museum and Museum Volkenkunde has one of the largest and most important collections of art and material culture from Indonesia. Despite this long history, few objects in the collection have been classified as 'Islamic' and there is no terminology to denote 'Indonesian-Islamic' stylistic influences. The situation in other museums with Indonesian collections – be it in Europe or Indonesia itself – is not much different.
The exclusion of Indonesia from the field of Islamic art can be traced back to the late 19th century when Western art historians and museums started to study the artefacts they collected from Muslim regions, and Islamic art as a field of enquiry emerged. Framing Indonesian Art: Colonial Discourse and the Question of Islam will focus on a group of objects from Indonesia, that were collected during the colonial period, as a case study to understand the historical conditions leading to the Western disregard of Indonesian Islamic art and to investigate alternative approaches to the concept of 'Islamic art' in an Indonesian context.
Bio
Drs. Mirjam Shatanawi is lecturer at the Reinwardt Academy (Amsterdam University of the Arts). Between 2001 and 2018, she worked as curator at the Tropenmuseum in Amsterdam, the Museum of Ethnology in Leiden and the Wereldmuseum in Rotterdam. She is the author of Islam at the Tropenmuseum (2014). She has curated exhibitions on topics as wide-ranging as contemporary art from Iran, the global Sixties and the artistic encounter of the Dutch artist M.C. Escher with Islamic art.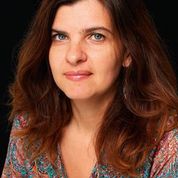 Johanna Strunge | Coffee, Tobacco and Spices on Display: Colonial goods shops in museums
I am researching the intersections of urban and museum spaces. Taking German port cities as an example, I ask how they were shaped by colonialism and how this reflects upon museums. A special focus hereby lies on the analysis of the forgotten in museums. An object group in the museum's collections has proven to be particularly relevant for these questions: Shops that sold colonial goods such as coffee, tea, tobacco etc. to the population, so-called Kolonialwarenläden (tr. Colonial Goods Shops). Since the middle of the 19th century, they have been an essential and significant part of urban life. Becoming obsolete over the course of the 20th century, some of these shops were translocated to museums. In the process they have found their way into various kinds of museums – ethnological museums, historical museums, district museums and industrial and technical museums. This allows the question of (post-)colonial continuities in museum spaces in a cross-museum view. My previous analysis additionally suggests that the way these shops are presented, often is an exemplary history of forgetting the colonial past.
My stay at the RCMC not only provides me with important impulses for these complicated questions of decolonization of such museum spaces, but it itself has a history related to the topic as the Tropenmuseum started as an institution for exhibiting colonial goods.
Bio
Johanna Strunge is a PhD fellow in the "Exhibiting Knowledge | Knowledge in Exhibitions" research group at Göttingen university (Germany). As part of a cooperation she is part of the Research Center for Material Culture for the academic year 2019/20. Johanna studied history, philosophy and public history with a focus on gender and colonial histories in Berlin (Germany). Most recently, she worked as an associate researcher for an exhibition on Berlins colonial history and was curator of an exhibition about the revolution 1918/19 in the Berlin district Schöneberg.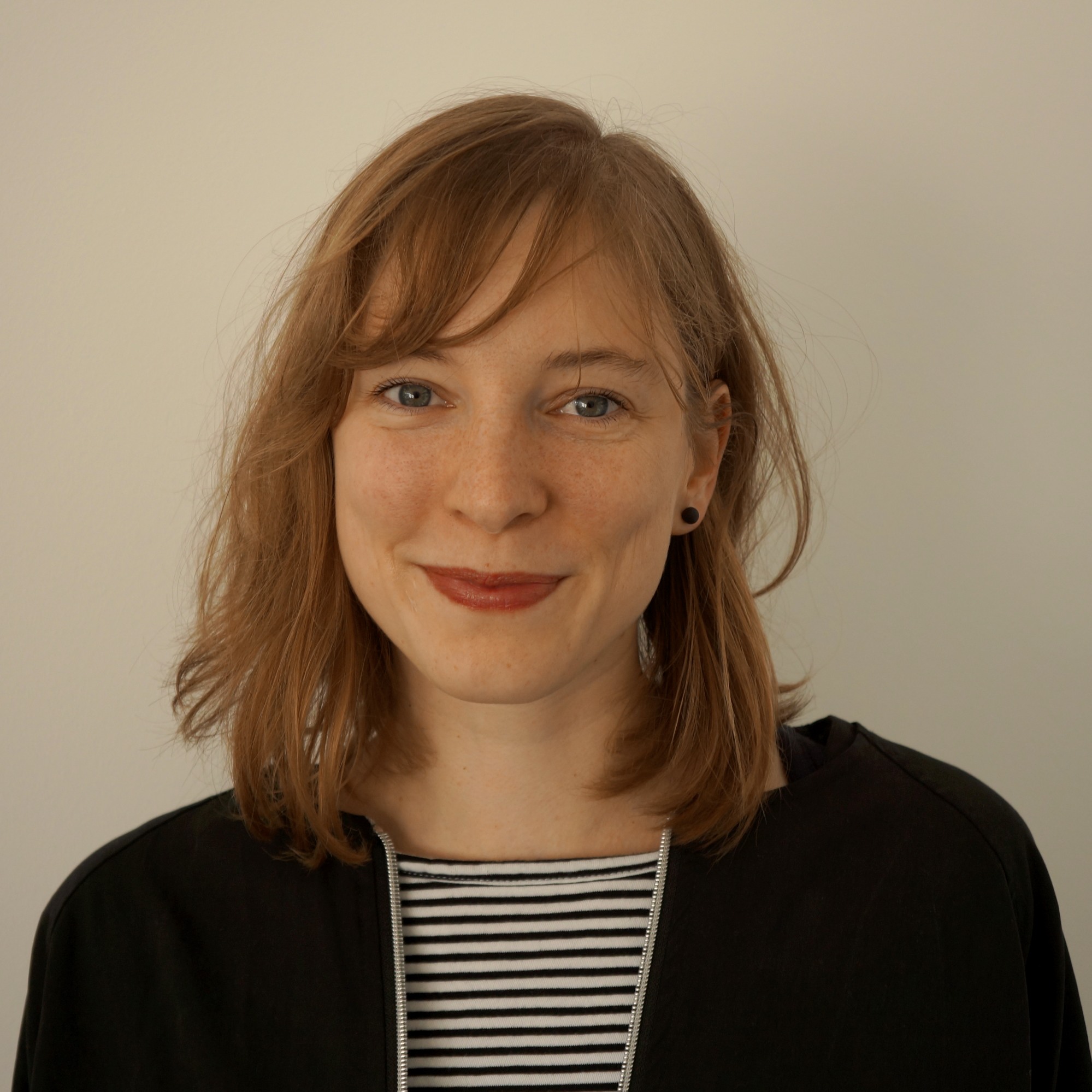 Daniela Tenenbaum
Daniela Tenenbaum began studying architecture at the Bezalel Academy for Arts and Design in Jerusalem and completed her bachelor's degree with a major in art history and a minor in communication at the Freie Universität, Berlin. During her time in Berlin, Daniela worked in an art gallery for three years as an assistant curator, organizing and curating exhibitions as well as producing events. She is currently completing a master's degree at Utrecht University in the Arts and Society program. Daniela's research focuses on the complex relationship between museums and political and societal engagement. Her thesis centres around the role Rapid Response Collecting can play as a catalyzer for the promotion of notions of democracy and social equality within museums.
Ailish Toal | Impossibilities of Translating Gender: Recent scholarship on Hijra/Kinnar and Fa'afāfine
My research project is looking at what gets lost when we analyse cultural artefacts within the binary Western understanding of gender. It interrogates museum spaces as sites where established narratives, often based on colonial legacies, are put forward. In regards to gender, cultural artefacts are often taken out of context and based on Western assumptions of gender. This does not account for many societies where gender is recognised beyond a Western male-female binary model. This research looks in particular at the alternative gender identities of Hijra in India and Fa'afafine in Polynesia and discusses the danger of simply 'translating' these identities to Western terms such as 'transgender'. Doing so leads to generalisations of cultures and gender identities. It is that these identities are understood firmly within their cultural context. I use cultural artefacts from both of these societies, both to analyse how gender difference is often overlooked, and also to demonstrate the importance of understanding the complexities of these distinct identities. I also look at how globalisation and Western understandings of 'homosexuality' have impacted these communities over recent years. 
Bio
Ailish Toal is an Irish MA student. She graduated from University College Dublin in 2017 with a Bachelor's degree in History and Politics. She is currently in the process of completing her Master's degree in Gender Studies at Utrecht University. She was recently an intern with the Research Center for Material Culture where her research focused on gender difference in the non-West.