CONVERSATION | 17 Aug 2020 | 17:00 - 19:00 CET | Zoom 
This event is part of the ongoing conversation about race, racism and anti-racism in/and the museum, titled A Future where Racism Has No Place. This conversation focuses on the ways in which institutions have contributed and propagated ideas around race. Together with our guest speakers we look into how racial thinking is structurally embedded in museum practice and perhaps most importantly, which specific strategies the museum can implement to move us all towards antiracist futures.
This event will not be recorded. Also, thanks so much for not recording it. We very much appreciate your care and understanding.
This event, in hindsight, thanks to Quinsy Gario's comments, commemorates the August 17, 1795 rebellion of enslaved persons in Curaçao, which lasted more than a month.
In the first session, for which we have invited Secretary Dr. Lonnie G. Bunch III, we would like to place our own work within a broader context of questions around what museums can do to fashion more racially just futures. Dr. Bunch has had a long history as a historian working within museums addressing issues of racial justice. During this conversation, we would like to learn from his experience, exploring not only how the Smithsonian has been dealing with these issues, but what he imagines as the work that needs to be done for institutions to be better in this fight. After the conversation with Dr. Bunch, we will invite directors from other museums and local activists to share their ideas.
PROGRAM
17:00             Wayne Modest introduces Secretary Lonnie G. Bunch III
17:05             Secretary Lonnie G. Bunch III joins Wayne Modest for an interview
17:35             Wayne Modest invites other museum directors to join the conversation, 
                      with Melanie Keen and Stijn Schoonderwoerd. 
17:35             Discussion with Nawal Mustafa, Ph.D. candidate, Vrije Universiteit & Quinsy Gario, Artist 
17:55             Discussion with all Panelists
18:25             Q&A with live audience (via Zoom Q&A function)
How to join
We will host this event only on Zoom. 
This event will not be recorded. Also, thanks so much for not recording it. We very much appreciate your care and understanding.
You can join via ZOOM WEBINAR here: 
When: Aug 17, 2020 05:00 PM Amsterdam  Topic: Race, Racism, Antiracism – What can/should museums do?
Register in advance for this webinar: https://zoom.us/webinar/register/WN_q2WP8gwQQ6qGGehp10fLtA
After registering, you will receive a confirmation email containing information about joining the webinar.
If you have any problems, send an email to alessandra.benedicty@wereldculturen.nl 
Please note that we will only open the Q&A on Zoom. If you have a question you would like to ask any of our speakers, please log in to Zoom. Based on time, we cannot promise to address all of the questions, but we shall do our best. 
Main Guest Speaker | Lonnie G. Bunch III
Since 2019, Lonnie G. Bunch III is the 14th Secretary of the Smithsonian. As Secretary, he oversees 19 museums, 21 libraries, the National Zoo, numerous research centers, and several education units and centers.
Previously, Bunch was the director of the Smithsonian's National Museum of African American History and Culture. When he started as director in July 2005, he had one staff member, no collections, no funding and no site for a museum. Driven by optimism, determination and a commitment to build "a place that would make America better," Bunch transformed a vision into a bold reality. The museum has welcomed more than 6 million visitors since it opened in September 2016 and compiled a collection of 40,000 objects that are housed in the first "green building" on the National Mall.
Occupying a prominent location next to the Washington Monument, the nearly 400,000-square-foot National Museum of African American History and Culture is the nation's largest and most comprehensive cultural destination devoted exclusively to exploring, documenting and showcasing the African American story and its impact on American and world history.
A widely published author, Bunch has written on topics ranging from the black military experience, the American presidency and all-black towns in the American West to diversity in museum management and the impact of funding and politics on American museums. His most recent book, A Fool's Errand: Creating the National Museum of African American History and Culture in the Age of Bush, Obama, and Trump, which chronicles the making of the museum that would become one of the most popular destinations in Washington.
Among his many awards, he was appointed by President George W. Bush to the Committee for the Preservation of the White House in 2002 and reappointed by President Barack Obama in 2010. In 2019, he was awarded the Freedom Medal, one of the Four Freedom Awards from the Roosevelt Institute, for his contribution to American culture as a historian and storyteller; the W.E.B. Du Bois Medal from the Hutchins Center at Harvard University; and the National Equal Justice Award from the NAACP's Legal Defense Fund.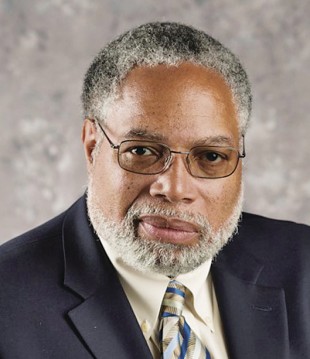 Melanie Keen
Melanie Keen is Director of Wellcome Collection, a free museum and library in London which aims to challenge how we all think and feel about health. She was previously Director and Chief Curator at Iniva (Institute of International Visual Arts), where she was instrumental in the revitalisation of Iniva's mission and vision. Melanie has worked as an independent curator and consultant, and as a senior relationship manager at Arts Council England. She is an independent advisor to the Government Art Collection, sits on the British Council's Visual Arts Advisory Group and was on the selection committee for the British Pavilion, Venice Biennale 2019.
Stijn Schoonderwoerd
Stijn Schoonderwoerd (1966) is the Managing Director of the Nationaal Museum van Wereldculturen (NMVW, national museum of world cultures) in the Netherlands, which was created April 1, 2014 through a merger of the Tropenmuseum in Amsterdam, the Africa Museum in Berg en Dal and Rijksmuseum Volkenkunde (national museum of ethnology) in Leiden. This museum manages the Dutch national ethnography collection containing 365,000 objects and 750,000 photographs, and organizes exhibitions and activities at its three locations aimed at encouraging world citizenship. Since May 1, 2017, he has also acted as the director of Wereldmuseum Rotterdam, which partners with NMVW, sharing the directorship, management and Supervisory Board. The Wereldmuseum manages the ethnography collection of the city of Rotterdam (85,000 objects). Schoonderwoerd is also on the board of the Dutch Museums Association.
Nawal Mustafa
Nawal Mustafa (1985) is currently a PhD candidate in the ERC-funded Euromix project of Prof. Betty de Hart at VU University Amsterdam. Her PhD research focuses on the historical regulation of interracial intimacy in the United Kingdom in 1950-1970. Next to her academic work, Nawal is also socially active in the field of anti-racism, Islamophobia and feminism. In that capacity, Nawal is co-founder of S.P.E.A.K, a collective against racism, Islamophobia and gender inequality. She is also a Strategic Legal Advisor at Bureau Clara Wichman, a feminist legal organization that used the law to push for more gender equality.
Quinsy Gario
Quinsy Gario is a visual artist and performance poet from Curaçao and St. Maarten. In his work he focuses on decolonial remembering and disruption. His most well-known work is 'Black Pete is Racism', in which he critically examines how much is generally known about the racist Dutch practice of 'Zwarte Piet' featuring people dressed up in blackface. For the IDENTITIES exhibition, Gario developed two new works in which he takes a revised look at colonial and decolonial systems. In these works his critique focuses on how we acquire knowledge and how we pass on stories and crafts to subsequent generations. Gario majored in Theater, Film and Television studies and minored in Gender Studies and Postcolonial Studies at the University of Utrecht and gained his Masters in Artistic Research at the Royal Academy in The Hague. Gario is winner of the Royal Academy Master Thesis Prize 2017, the 2016 Black Excellence Award, the Amsterdam Fringe Festival Silver Award 2015 and the Dutch Caribbean Pearly Community Pearl Award 2014 and the Hollandse Nieuwe 12 Theatre Makers Prize 2011. He is a member of the pan-African artists' collective State of L3, was a BAK-fellow in 2017/2018 and a Humanity in Action Senior Fellow. He is currently a researcher with Brussels-based Advanced Performance and Scenography Studies.