CONVERSATION | 17 Aug 2020 | 17:00 - 19:00 CET | Zoom & Facebook livestream
 
This event is part of the ongoing conversation about race, racism and anti-racism in/and the museum, titled A Future where Racism has no Place. This conversation focuses on the ways in which institutions have contributed and propagated ideas around race. Together with our guest speakers we look into how racial thinking is structurally embedded in museum practice and perhaps most importantly, which specific strategies the museum can implement to move us all towards antiracist futures.
In the first session, for which we have invited Secretary Dr. Lonnie G. Bunch III, we would like to place our own work within a broader context of questions around what museums can do to fashion more racially just futures. Dr. Bunch has had a long history as a historian working within museums addressing issues of racial justice. During this conversation, we would like to learn from his experience, exploring not only how the Smithsonian has been dealing with these issues, but what he imagines as the work that needs to be done for institutions to be better in this fight. After the conversation with Dr. Bunch, we will invite directors from other museums and local activists to share their ideas.
PROGRAM
17:00             Wayne Modest introduces Secretary Lonnie G. Bunch III
17:05             Secretary Lonnie G. Bunch III joins Wayne Modest for an interview
17:35             Wayne Modest invites other museum directors to join the conversation 
                      With Melanie Keen, Charles Esche and Stijn Schoonderwoerd. 
18:05             Wayne Modest invites (local) activists to join the conversation
18:25             Conversation with (local) activists and museum directors.
                      Q&A with live audience (via Zoom Q&A function)
How to join
We will host this event on two platforms.
You can join via ZOOM WEBINAR by registering via this form. 
You can also watch via Facebook livestream. Please note that we will only open the Q&A on Zoom and not on Facebook. If you have a question you would like to ask any of our speakers, please log in to Zoom. 
Main Guest Speaker | Lonnie G. Bunch III
Since 2019, Lonnie G. Bunch III is the 14th Secretary of the Smithsonian. As Secretary, he oversees 19 museums, 21 libraries, the National Zoo, numerous research centers, and several education units and centers.
Previously, Bunch was the director of the Smithsonian's National Museum of African American History and Culture. When he started as director in July 2005, he had one staff member, no collections, no funding and no site for a museum. Driven by optimism, determination and a commitment to build "a place that would make America better," Bunch transformed a vision into a bold reality. The museum has welcomed more than 6 million visitors since it opened in September 2016 and compiled a collection of 40,000 objects that are housed in the first "green building" on the National Mall.
Occupying a prominent location next to the Washington Monument, the nearly 400,000-square-foot National Museum of African American History and Culture is the nation's largest and most comprehensive cultural destination devoted exclusively to exploring, documenting and showcasing the African American story and its impact on American and world history.
A widely published author, Bunch has written on topics ranging from the black military experience, the American presidency and all-black towns in the American West to diversity in museum management and the impact of funding and politics on American museums. His most recent book, A Fool's Errand: Creating the National Museum of African American History and Culture in the Age of Bush, Obama, and Trump, which chronicles the making of the museum that would become one of the most popular destinations in Washington.
Among his many awards, he was appointed by President George W. Bush to the Committee for the Preservation of the White House in 2002 and reappointed by President Barack Obama in 2010. In 2019, he was awarded the Freedom Medal, one of the Four Freedom Awards from the Roosevelt Institute, for his contribution to American culture as a historian and storyteller; the W.E.B. Du Bois Medal from the Hutchins Center at Harvard University; and the National Equal Justice Award from the NAACP's Legal Defense Fund.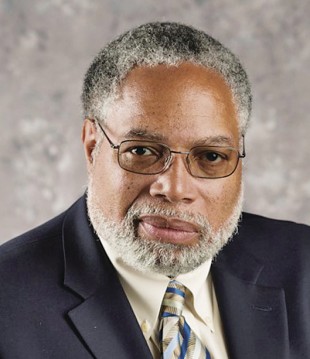 Melanie Keen
Melanie Keen is an arts professional and the director of the Wellcome Collection, the free museum and library for the incurably curious in London, UK. Keen is Director and Chief Curator of Iniva (the Institute of International Visual Arts) and has been instrumental in the revitalisation of Iniva's mission and vision, putting the Stuart Hall Library at the centre of its artistic programme. She also led the organisation's relocation to the Chelsea campus of the University of the Arts London. She has worked extensively in promoting the Black Arts Movement in the UK. Keen has worked as an independent curator and consultant, and as a senior relationship manager at Arts Council England. She is an Independent Advisor to the Government Art Collection, sits on the British Council's Visual Arts Advisory Group and sat on the Mayor of London's Suffrage Commission Group in 2018. She was on the Selection Committee for the British Pavilion, Venice Biennial 2019. 
Charles Esche
Charles Esche is a curator and the director of the Van Abbemuseum, Eindhoven and co-editorial director and co-founder with Mark Lewis of Afterall Journal and Books based at Central Saint Martins, London. In 2014 he curated the Sao Paulo Biennale with a team of seven. In addition to his institutional curating, he has (co-) curated a number of major international exhibitions including U3 Triennale, Ljubljana (2011); Riwaq Biennale, Ramallah with Reem Fadda (2007 & 2009); Istanbul Biennale with Vasif Kortun (2005); Gwangju Biennale with Hou Hanru (2002); Amateur Gothenburg with Mark Kremer and Adam Szymczyk (2000). He teaches on the Exhibition Studies MRes course at Central Saint Martins and the De Appel Curatorial Course, Amsterdam. From 2000-2004 he was director of Rooseum, Malmö, Sweden and before that worked at protoacademy, Edinburgh and Tramway, GlasgowHe is a board member of CIMAM and chair of CASCO, Utrecht, NL. In 2012 he was awarded the Princess Margriet Award for Cultural Change by the European Cultural Foundation; in 2013 the Minimum Prize by the Pistoletto Foundation and in 2014 the CCS Bard College Prize for Curatorial Excellence. 
Stijn Schoonderwoerd
Stijn Schoonderwoerd (1966) is the Managing Director of the Nationaal Museum van Wereldculturen (NMVW, national museum of world cultures) in the Netherlands, which was created April 1, 2014 through a merger of the Tropenmuseum in Amsterdam, the Africa Museum in Berg en Dal and Rijksmuseum Volkenkunde (national museum of ethnology) in Leiden. This museum manages the Dutch national ethnography collection containing 365,000 objects and 750,000 photographs, and organizes exhibitions and activities at its three locations aimed at encouraging world citizenship. Since May 1, 2017, he has also acted as the director of Wereldmuseum Rotterdam, which partners with NMVW, sharing the directorship, management and Supervisory Board. The Wereldmuseum manages the ethnography collection of the city of Rotterdam (85,000 objects). Schoonderwoerd is also on the board of the Dutch Museums Association.