Book Discussion | 8 Jun 2018 | RCMC
Please join us for a book conversation on Ghassan Hage's most recent title, Is racism an environmental threat?  Professor Hage and Dr. Frederic Keck will discuss the book and the intersections of their various ideas and interests.
Ghassan Hage
Ghassan Hage is a RCMC Distinguished Fellow for May and June 2018. He is the University of Melbourne's Future Generation Professor of Anthropology and Social Theory and a Fellow of the Australian Academy of the Humanities. He is best known for his work on the enduring presence of race in our contemporary world. Hage's earlier work centers on the experience of nationalism, racism and multiculturalism among White Australians. In White Nation: Fantasies of White Supremacy in a Multicultural Society (1998) he explores the desire for a white nation lurking in even the most cherished liberal Western ideals. He has also written on the political dimensions of critical anthropology. Professor Hage's most recent publication, Is Racism an Environmental Threat?, is concerned with the intersection between racism and the ecological crisis. He is currently finishing an ethnographic book on the transnational culture of the Lebanese diaspora.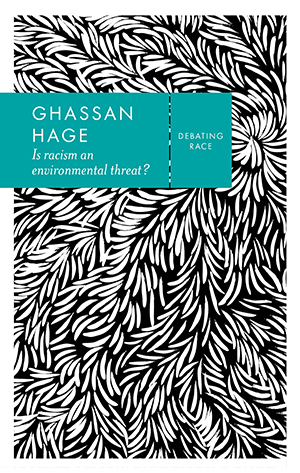 Frédéric Keck
Frédéric Keck is the Director of the Department of Research and Education at Musée du Quai Branly, Paris. He studied anthropology at the University of California, Berkeley and completed a PhD at Université Lille III in 2003 on "the problem of primitive mentality in the work of Lucien Lévy-Bruhl". He joined the CNRS in 2005, where he conducted ethnographic research on health crises caused by animal diseases, firstly at the Agence Française de Sécurité Sanitaire des Aliments (2005-2007) then at the Hong Kong Pasteur Research Centre (2007-2009). This research led to the publication of several articles, journal editions and collective books, including a book in the form of a traveler's tale (Un Monde Grippé, Flammarion, 2010). As a member of the Laboratoire d'Anthropologie Sociale based at the Collège de France, he headed the team on "Human/Animal Relations: Contemporary Issues" (with Claude Ferret) and the project "Social Representations of Pathogens on the Boundaries of Species", which received support from the Axa Research Fund (2013-2016). He has taught history of philosophy and social anthropology at Université Lille III, at the École Normale Supérieure on Rue d'Ulm, at the Paris Institute of Political Science, at the Centro Franco Argentino at the Universidad de Buenos Aires, at the Meiji University in Tokyo and at the Ritsumeikan University in Kyoto. He is a laureate of the Fondation Fyssen in 2007-2008, he also received the CNRS Bronze Medal in 2011.