EVENT | 3 Sept 2021 | 15:00-17:00 CET | Tropenmuseum
In the context of the intervention Fleeing the Dark [De duisternis ontvluchten] at the Nationaal Museum van Wereldculturen, the Tropenmuseum and the RCMC will host a reading/presentation of creative work by local poets, writers, and growers: Amal Al-Shaabi, Sam Barakat, Saba Hamzah, and Rami A. Ramou. They will engage both with Kourbaj's intervention and more generally with the concept of 'the seed,' what it can endure, what it means to seek out light, how it transforms and gives life. Kourbaj will be present for the event. See video and interview with Kourbaj as part of Fleeing the Dark, as well as "4381 Bootjes in de Lichthal."
This event is planned to be in-person at the Tropenmuseum. Register below (for free) for the tour. You will need a regular entree ticket for the museum (buy museum tickets here). 
Please note, Issam Kourbaj will be giving additional guided tours on Saturday and Sunday. 
Friday September 3, 15.00h the Trauma of the Seed (tour with speakers)
Register here for the tour with speakers of 3.00h PM (maximum capacity of 15 people per tour)
Friday September 3, 16.00h the Trauma of the Seed (tour with speakers)
Register here for the tour with speakers of 4.00h PM (maximum capacity of 15 people per tour)
Kourbaj's exhibit is a memorial to the millions of his fellow Syrians who were displaced by the ongoing crisis, which has continued for ten years. The intervention grew from a series of conversations between his artistic practice and museum collections. His artworks are subtle and metaphorical, preferring to engage with the everyday human dimension of crisis. He often works with metaphors drawn from other disciplines, for example, dance, botany, or linguistics. His interest in conveying his messages through these conversations sparked the idea of inviting more cultural creators to the table to make new work through an engagement with his intervention, be it a poem, a dance, a song, a spoken essay, or a small theatrical reading.  
Bio | Issam Kourbaj
Issam Kourbaj comes from a background of fine art, architecture and theatre design. He was born in Sweida, Syria, and trained at the Institute of Fine Arts in Damascus, the Repin Institute of Fine Arts and Architecture in Leningrad (St Petersburg), Russia and at Wimbledon School of Art, London. Since 1990, he has lived and worked in Cambridge, where he has been artist-in-residence, a Bye-Fellow (2007–2011) and a lecturer in art, at Christ's College at the University of Cambridge. 
Since 2011, Kourbaj has been dedicated to raising awareness and money for projects and aid in Syria through several exhibitions, installations and performances in the UK and abroad. In December 2020, his installation Dark Water, Burning World (2017) was chosen as 'The 101st Object' for the British Museum and BBC Radio 4 programme A History of the World in 100 Objects.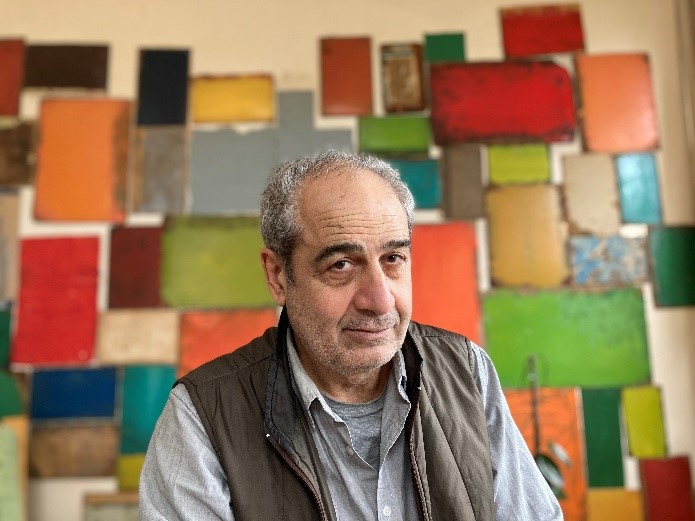 Bio | Amal Al-Shaabi
Amal Al-Shaabi is a Palestinian-Syrian woman who has lived in the Netherlands since 2015. Amal is a third-year student at Hogeschool Utrecht, Department of English Language Teaching. She volunteered as an English language teacher for an organization in Homs to help children who had fled from other cities continue their education. She loves to cook Syrian food and participate in social activities. She volunteered as a translator at the 11th AZCs, where she lived for a year and a half in the Netherlands.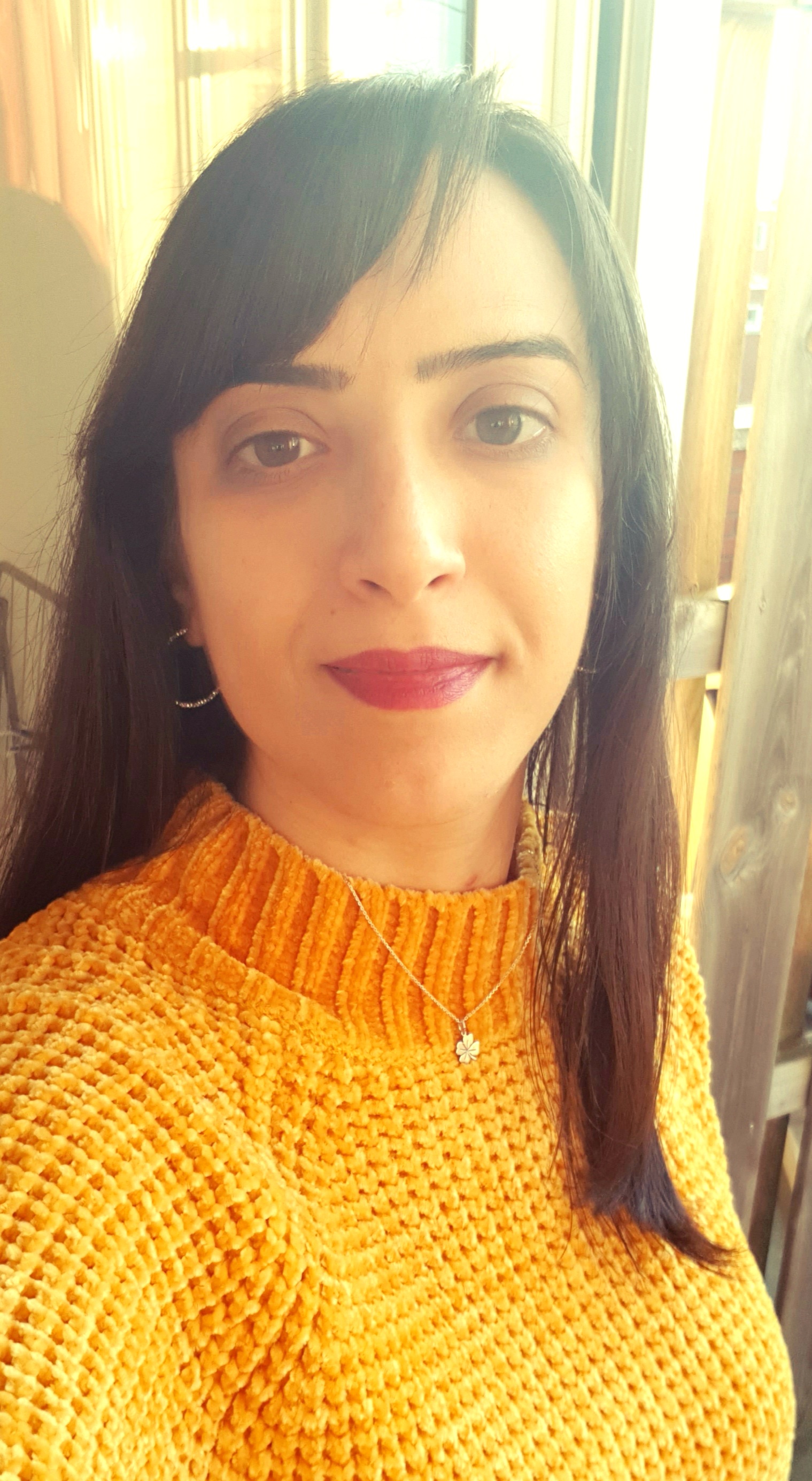 Bio | Sam Barakat
Osama (Sam) Barakat was born in Aleppo/Syria in 1992. He studies English Teacher Education at the Archimedes Institute at the Hogeschool Utrecht. With aspirations to be an educator and a presenter, by the time Barakat understood not only that the immediate future of his country was bleak, but also that his position as a gay man was only going to complicate how he would fit into the Syrian public sphere as a professional, he chose to immigrate. In June 2015, he left his home to Lebanon by car, and from there by plane landing in Istanbul/Turkey, then went to Ezmir, and from Ezmir took a boat to Greece. From Greece, in eight days he walked to Germany. Within a year, he finally gained legal asylum in the Netherlands, where he has been living for more than six years. He is extremely open to speaking about his experience, and why, were he to have to do it again, he might not.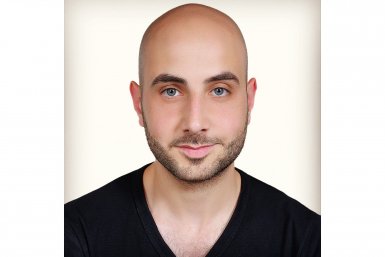 Bio | Saba Hamzah
Saba Hamzah is a Yemeni poet, writer, and educator based in the Netherlands. Her main devices are line and light and the moments in between. Saba's work questions power structures of societies at large using art and literary interventions as tools for social mediation and transformation. Her scholarship activates silences in living archives of women in the conditions of diaspora and exile.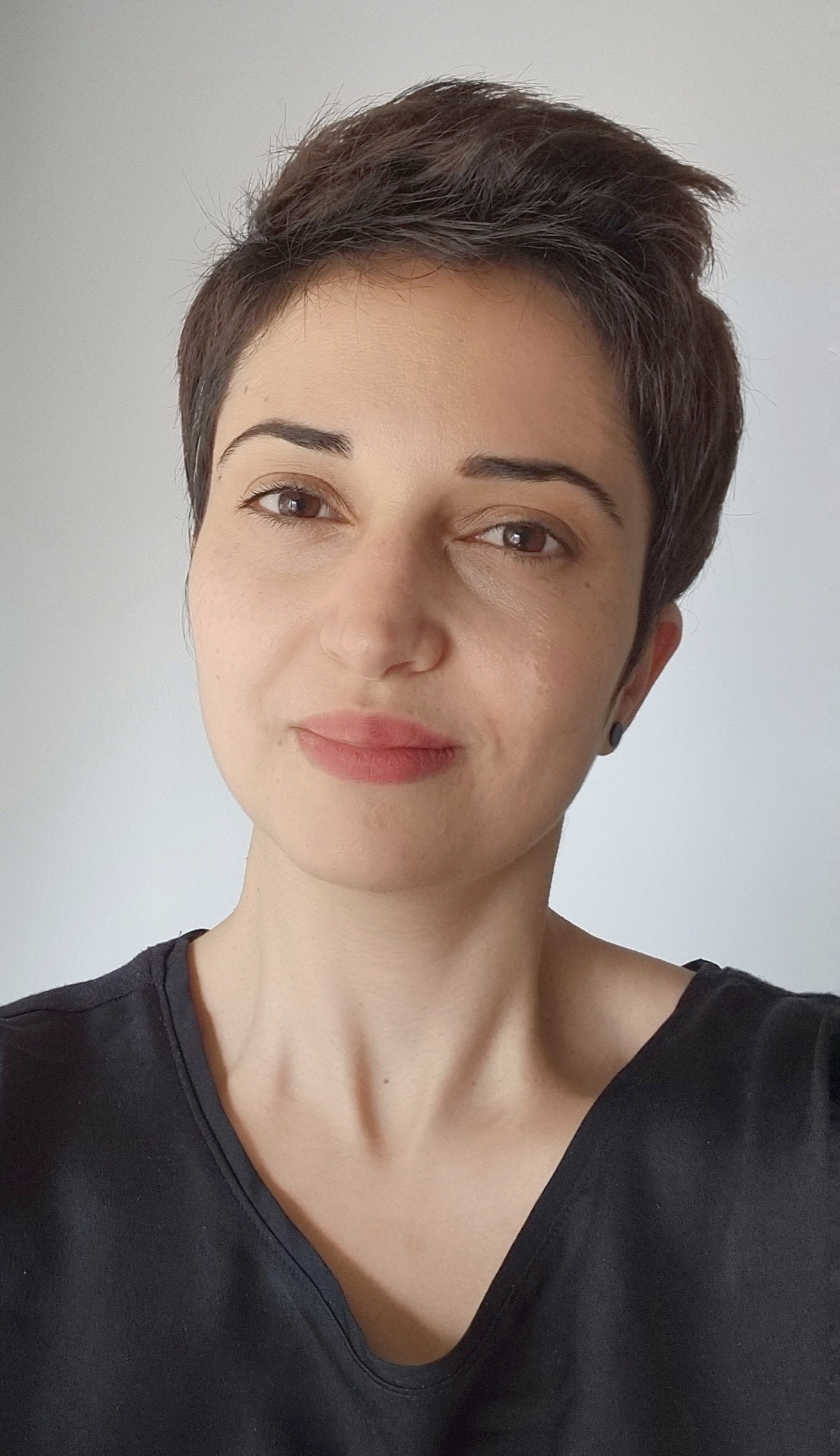 Bio | Rami A. Ramou
Rami A. Ramou has been living with his family in Utrecht for the last five-and-a-half years. He came from Syria first with his little daughter of five years old, both as a refugees. He has an ICT background. He worked one-and-a-half years for an ICT company in Utrecht. Now he  works as a manager (supervisor) in a playgarden for children. He was active with the Red Crescent in Syria and still very active with the Red Cross in the Netherlands. He volunteers in many organisations in the Netherlands, such as Het vergeten kind, de Buutcaping, and he is member of the organization Mijn Wijk Jouw Wijk in Utrecht west. As a hobby, he is a good gardener. After having asked the local government and the house company if he could use the garden under his balcony, he has tended to it, turning it into a very beautiful garden. He also shares a garden with another person to grow vegetables and beautiful flowers. He also enjoys basketball and swimming.