Aflevering 4 – Food Culture:
Everyone does it, loves it, and needs it: food. It is our fuel, a way to express our love, and a means of connecting with each other. But behind food, colonial pain is also hidden.
Listen to Episode 4: Food Culture
About the creator of this episode:
Luka van den Bos is an editor and program maker with a talent for bringing socially critical themes to the forefront in a recognizable and playful way. She has created programs for platforms such as BNNVARA, Omroep Zwart, Late Night Talks talk show, and KRO-NCRV.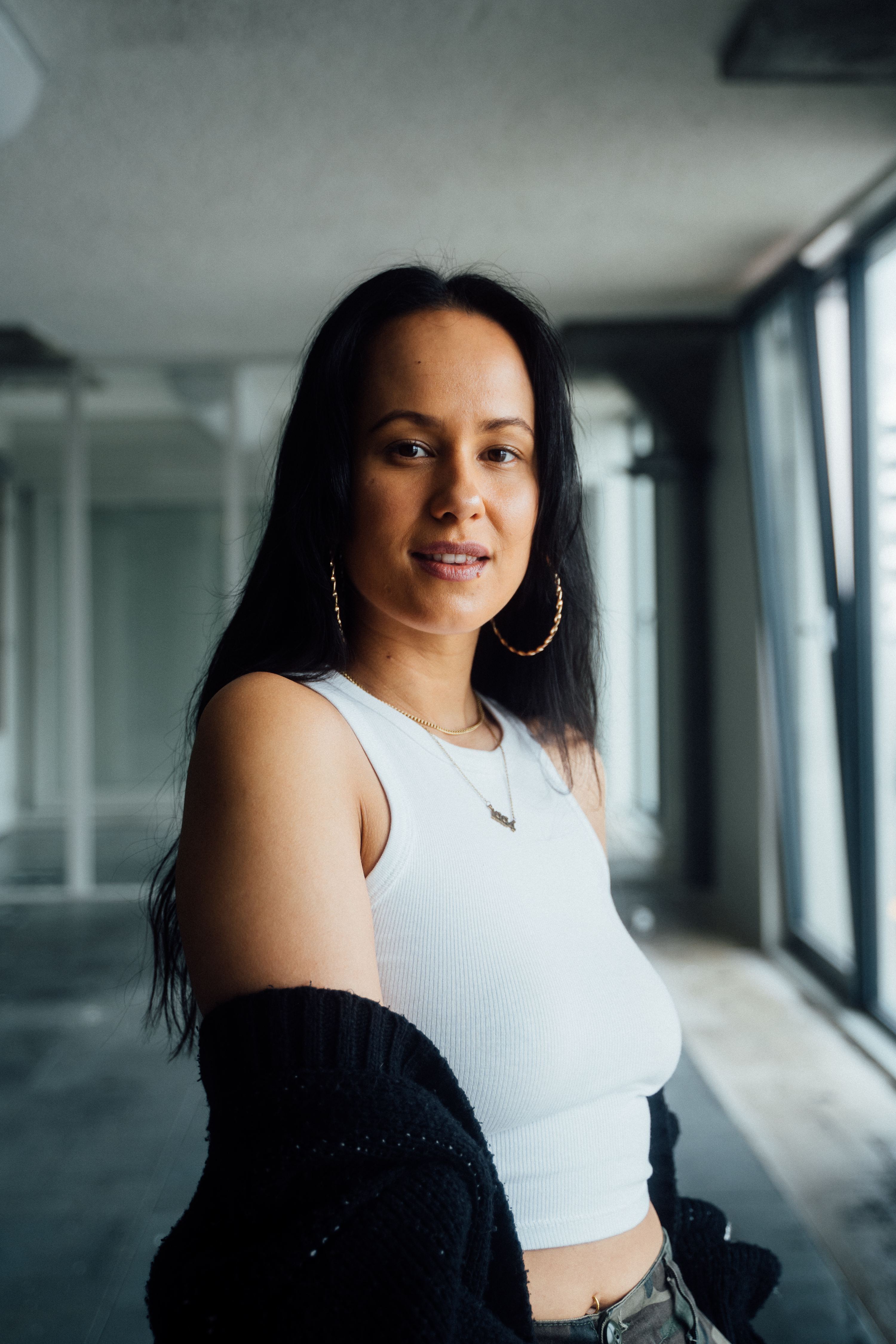 Colophon
Editorial Team: Luka van den Bos
Presenters: Luka van den Bos and Gyonne Goedhoop
Guests: Andrea van den Bos, Lelani Lewis, and Chihiro Geuzebroek
Original Music: "Pay up!" by Pravini Baboeram & Band and Chihiro Geuzebroek
Editing and Sound Design: Nathan Kofi
Design: Smoking Gurb