CLOSED EXPERT MEETING | 29 Jan 2021 | 16:30 - 18:30 CET | Zoom Online
In ongoing conversations about slavery and Dutch colonial history, the Caribbean and the Black Atlantic loom most present. Persistently, even perniciously, in a general mainstream conversation (in spaces such as the Netherlands), a more geographically expansive concern (as per the work of Camilla Hawthorne for example) has been raised: 'What about the role of Africans in the Black Atlantic trade of enslaved persons?' The goal of this closed conversation is to inform our curatorial work on The Erfenis/ Legacies of Colonialism exhibit, scheduled to open in 2022. What does it means to think about slavery 'from Africa'? In taking account the vexed complexities of what it means to designate 'Africa' as a single notion, we are interested in considering the analytical yield of deliberating on slavery not 'until' or 'from' the ports of West Africa, but also what it means to penetrate deeper geographies and histories of how these ports were, in Amal Alhaag's words 'deeply connected to waterways and inland routes that are complexly implicated in varying forms of colonial technique.'
This is a closed expert meeting, if you would like to join, please send an email to alessandra.benedicty@wereldculturen.nl
Some questions that arise
Most importantly, how have we represented slavery until now? How might we better tell stories of slavery to museum visitors? Which stories are most important to tell to a Dutch audience today? And to those visitors taking their impressions of the Netherlands when visiting our museum? Which stories from the archive, which are not usually told, might we mobilize in this exhibit? How do we emphasize localized knowledge? Which dilemmas must we explicitly articulate? Which might be suggested or alluded to?
Are we interested in an additive history or an analytical history? If analytical, when we draw upon slavery as a critical category, then how does the term enable us (or constrict us) differently in our thinking of colonialism 'from' 'Africa'? 
How do extractive forms of labor force us to take account of historical processes of de/humanization? What is the role of enslavement in the relationship to our present-day understanding of being human? Of personhood and how should we understand personhood: in contexts of present-day and colonially informed academic and legal understandings? Indigenous and/or native notions? And how do we deliberate on these questions respectfully?
How are gendered histories paramount to better understanding quotidian practices of what it means to have been witness to, privy to, and conscripted into the complex techniques of the enslavement and trading of human beings?
What is yielded when we think of histories of slavery and colonialism together, in Alhaag's words 'from different oceans that wrap around the African continent'? 
How did those involved in the process of enslavement, especially those most victimized by it create worlds for themselves through which to survive, but also drawing on Arjun Appadurai (2004) to aspire?
How are regimes of taste in Europe conditioned in grand part by practices of trading, yes, of goods, but also of the laborers who produced those goods (Simon Gikandi, 2014)? [We hope to organize a separate workshop on this question, yet still invite speculation, if appropriate.]
How might we focus on the techniques of slavery, labor, and colonialism, rather than on who and what were traded? 
BIO | Mariana Candido
Mariana Candido's publications include An African Slaving Port and the Atlantic World: Benguela and its Hinterland (Cambridge University Press, 2013), which received an honorable mention in the competition for the Herskovits prize/ African Studies Association. She has also published Fronteras de Esclavización: Esclavitud, Comercio e Identidad en Benguela, 1780-1850 (Colegio de Mexico Press, 2011), which has been translated into Portuguese as Fronteras da Escravização (Benguela: Universidade Katyavala Bwila, 2018). Candido has co-edited with Adam Jones, African Women in the Atlantic World. Property, Vulnerability and Mobility, 1680-1880 (James Currey, 2019); Carlos Liberato, Paul Lovejoy and Renée Soulodre-La France, Laços Atlânticos: África e africanos durante a era do comércio transatlântico de escravos (Museu Nacional da Escravatura/ Ministério da Cultura, 2017); and Crossing Memories: Slavery and African Diaspora, with Ana Lucia Araujo and Paul Lovejoy (African World Press, 2011). Candido is finishing a new book, Wealth, Land, and Property in Angola: A History of Dispossession, Slavery and Inequality, which will be published by Cambridge University Press.  
Wealth, Land, and Property in Angola explores the history of dispossession, property claims, consumption, and inequality in Angola from the sixteenth century to the late nineteenth century. It examines why and how people accumulated things over time, and the ways in which West Central Africans expressed rights and wealth. Wealth, Land, and Property in Angola challenges a set of assumptions that views property and ownership rights as stable European ideas associated with the Enlightenment, civilization, and modernity, where African actors were unable to comprehend, or at least faced difficulty in exercising, rights due to their attachment to the accumulation of dependents. Candido argues that like in Europe, West Central African societies had notions of rights and ownership systems by the sixteenth century. West Central African ownership regimes clashed with, adapted to, and molded for new ideas introduced by colonialism. In the early nineteenth century European notions of individual property were not stable and well defined, as jurists and colonial officers portrayed in their writings. It was in the process of implementing such notions in their colonies which allowed the range of ideas regarding property systems to emerge. Control over land plays a big role in this story; likewise, locals and foreigners clashed over the ownership rights of people and material objects as well.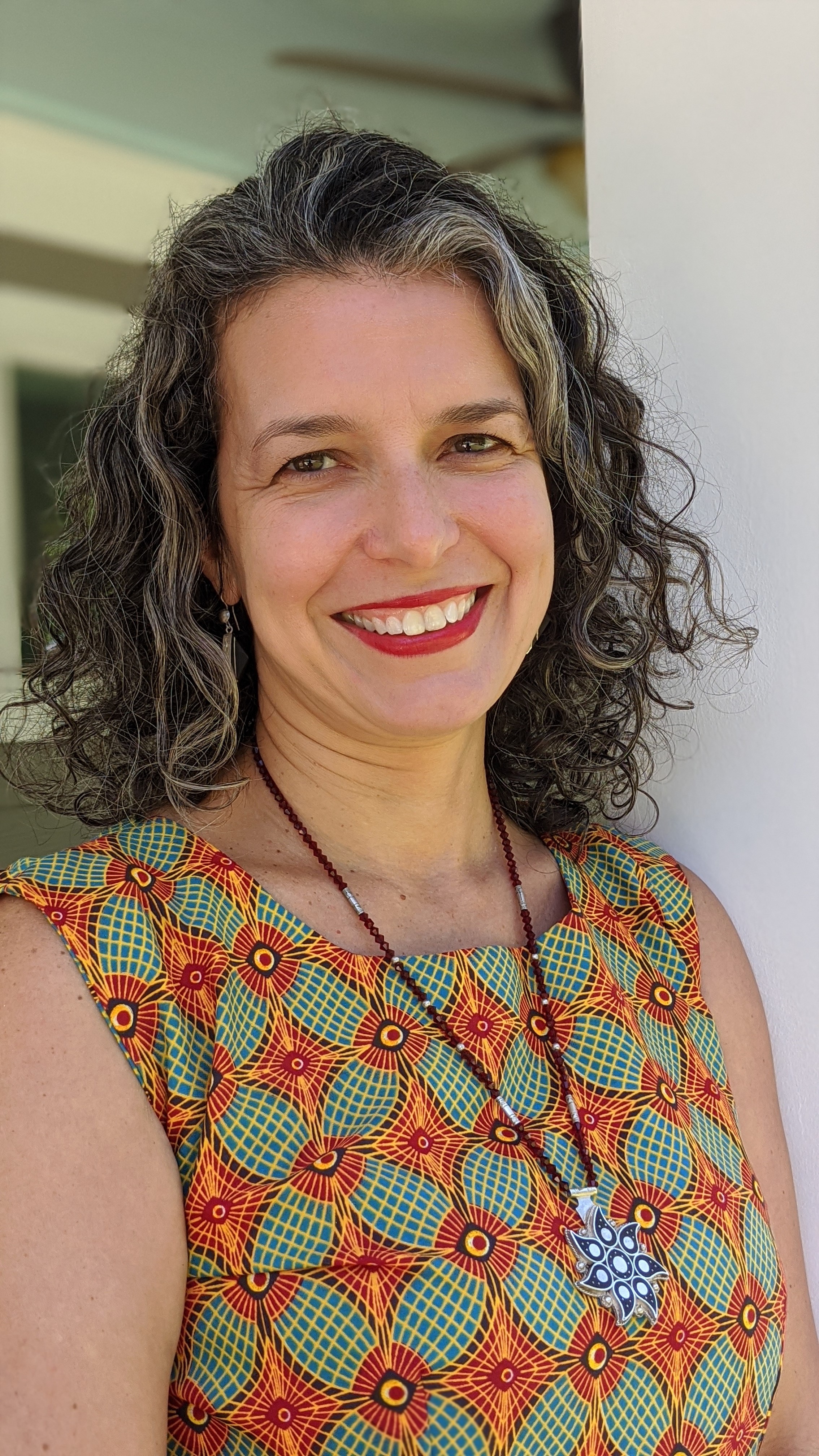 BIO | Ibrahima Thiaw
Ibrahima THIAW is a Professor of Archaeology at Institut Fondamental d'Afrique Noire (IFAN) at the University Cheikh Anta Anta Diop of Dakar, Senegal. He holds a Ph.D. in Anthropology from Rice University, Houston, Texas. His past and current research interests include, slavery and the Atlantic slave trade, colonial archaeology, Euro-African interactions in the making of the modern world, museums, culture heritage management and, the politics of memory and identity. He is a strong advocate for decoloniality in research practices, reflexivity and community engagement. He has published extensively on the impact of the Atlantic expansion in Senegal, material culture and intercultural interactions and, heritage management in West and Central Africa.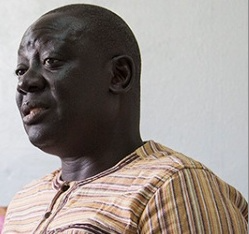 BIO | Carine Zaayman
Carine Zaayman is an artist, curator and scholar committed to critical engagement with colonial archives and collections, specifically those holding strands of Khoekhoe pasts. Bringing intangible and neglected histories into view is a key motivation for her work. Her research aims to contribute to a radical reconsideration of colonial archives and museum collections, especially by assisting in finding ways to release their hold over our imaginations when we narrate the past, as well as how we might shape futures from it. She obtained a PhD in Fine Art from the University of Cape Town in 2019 and worked as a senior lecturer for its Michaelis School of Fine Art and the Centre for Curating the Archive (both at UCT) until then. At present, Zaayman is a postdoctoral fellow at the Vrije Universiteit, Amsterdam, as a team member in the Worlding Public Cultures project under Professor Wayne Modest.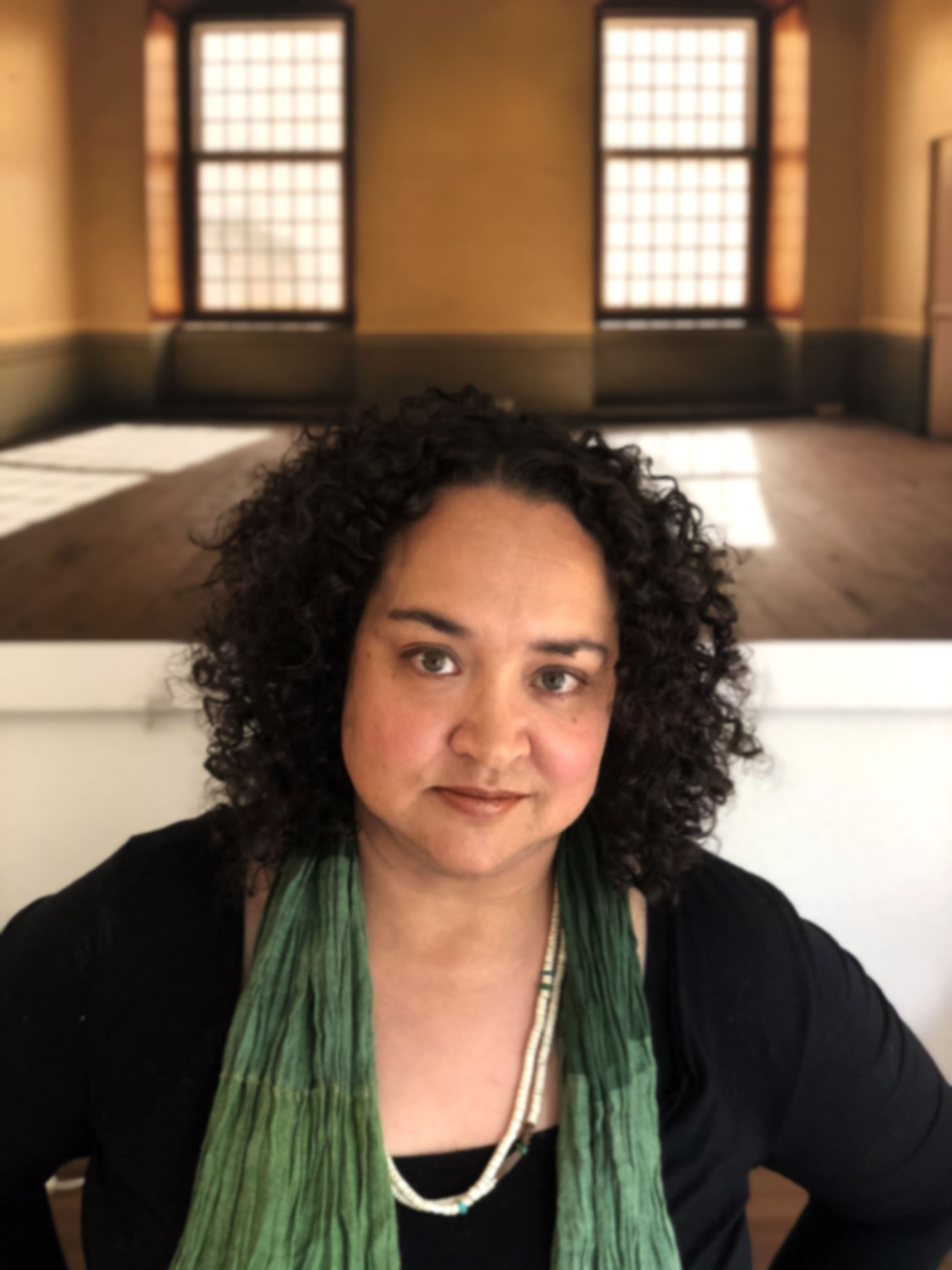 BIO | Herman L. Bennett
Herman L. Bennett is a Professor at the Graduate Center (CUNY) and Director of the Institute for Research on the African Diaspora in the Americas and the Caribbean (IRADAC).  He has held faculty positions at UNC-Chapel Hill, The Johns Hopkins University, Rutgers University and the Free University of Berlin
His publications include:
Africans in Colonial Mexico: Absolutism, Christianity, and Afro-Creole Consciousness, 1570–1640, (2003);
Colonial Blackness: A History of Afro-Mexico (2009);
Africans Kings and Black Slaves: Sovereignty & Dispossession in the Early Modern Atlantic (2019).
A recipient of two National Endowment for the Humanities Grants, a Mellon Fellowship in the Humanities, a two-year Mellon Postdoctoral Fellowship at The Johns Hopkins University, an ACLS Burkhardt Fellowship, Membership at the Institute for Advanced Studies in Princeton and a Mellon Sawyer Seminar for "The Histories & Cultures of Freedom."  In 2016, he was inducted into The Johns Hopkins Society of Scholars.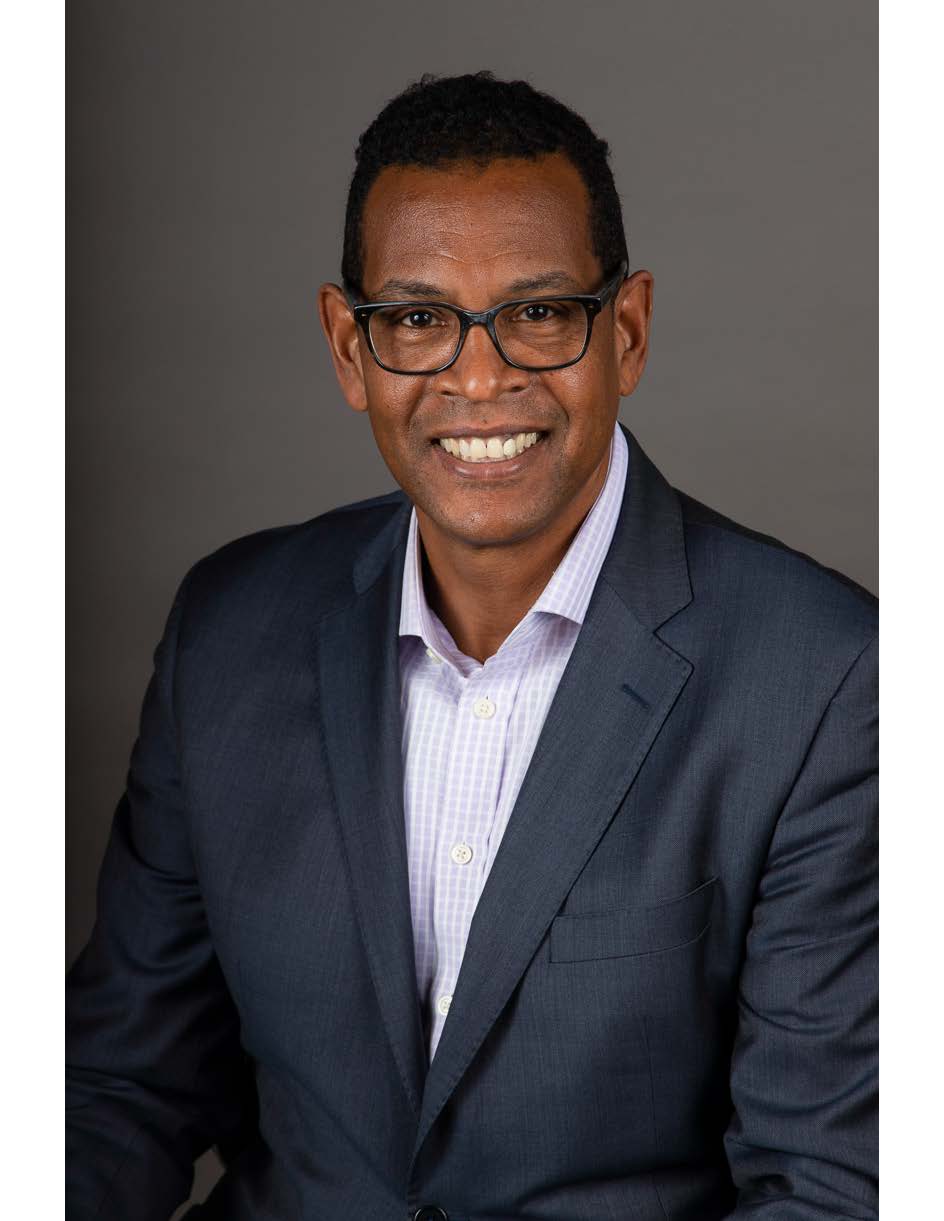 BIO | Bambi Ceuppens
Bambi Ceuppens holds a PhD in Social Anthropology from the University of St Andrews (Scotland).  She works as a senior researcher and curator at the RMCA and teaches at KASK (School of Arts, Ghent), Sint-Lucas (School of Art, Antwerp) and the American University in Brussels.
Her research focuses on Belgo-Congolese colonial history and its afterlives, Congolese arts and cultures, Congolese in Belgium, museum representations of Africa(ns), and autochthony.
She has curated the exhibition "Indépendance! Congolese Tell their Stories of Fifty Years of Independence" (RMCA, 2010), "Congo Art Works: Popular Painting" (Fine Arts Centre, Brussels, 2016-2017 and Garage Museum of Contemporary Art, Moscow, 2017) with Sammy Baloji, and "Congo Stars" (Kunsthaus Graz, Austria, 2018 and Kunsthalle Tübingen, Germany, 2019) with Sammy Baloji, Fiston Mwanza Mujila, Günther Holler-Schuster and Barbara Steiner.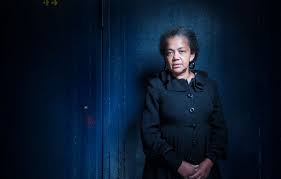 BIO | Kwame Nimako
DR. KWAME NIMAKO (BA/MA, Sociology; PhD Economics, University of Amsterdam) teaches International Relations at the Graduate School of Social Sciences (GSSS) in the Universiteit van Amsterdam. He worked as a Tinbergen Fellow at the Department of Agricultural and Development Economics (Tinbergen Institute, 1989-1991) and Lecturer in Race and Ethnic Relations and Development Studies at the Centre for Race and Ethnic Studies (CRES, 1986-1991) at the same university. He is also the founder and director of the Black Europe Summer School (BESS), held in Amsterdam every year. Dr. Nimako is also President of OBEE Consultancy, which he founded in 1992, and has consulted for several private and public institutions. He has consulted for the Amsterdam Municipal Council and the Dutch Ministry of Home Affairs (The Hague) on Urban Renewal projects and Ethnic Minorities/Immigrants Policy. In 1995 and 1996 he was a rapporteur on the evaluation of Social Renewal Projects in five cities (Amsterdam, Deventer, Nijmegen, Rotterdam, and Utrecht) in the Netherlands.  He was (1996-1997) the Principal Research Consultant for Focus Consultancy Ltd (UK) on the ACP and ODT* Migrants in Europe Project commissioned by the General-Secretariat of the African, Caribbean and Pacific (ACP) Group of States (in Brussels). Specifically, the ACP Migrants in Europe project recorded a number of significant issues which affect the everyday life of African, Caribbean and Pacific diaspora in the European Union; these included problems which rotate around citizenship and mobility, 'human rights', and 'racism' and 'xenophobia'. In his capacity as Principal Research Consultant he produced 1) Demographic Survey Report and 2) Status and Legality Survey Report on ACP and ODT Migrants in the European Union (EU), and co-authored four Guide Books for the 70 African, Caribbean and Pacific Group of States. Dr. Nimako is the author or co-author of some 30 books, reports and guide books on economic development, ethnic relations, social policy, urban renewal, and migration. Among his works are: The Dutch Atlantic: Slavery, Abolition and Emancipation(with Glenn Willemsen) (London, Pluto Press, 2011); "Nkrumah, African Awakening and Neo-colonialism: How Black America awakened Nkrumah and Nkrumah awakened Black America", In: The Black Scholar: Journal of Black Studies and Research(Vol 40, No.2, Summer 2010); "Theorizing Black Europe and African Diaspora: Implications for Citizenship, Nativism and Xenophobia" (with Stephen Small) In: Black Europe and the African Diaspora: ed. D. C. Hine, T. D. Keaton & S. Small (University of Illinois Press, 2009); "African Regional Groupings and Emerging Chinese Conglomerates", In: Big Business and Economic Development: Conglomerates and Economic Groups in Developing Countries and Transition Economies under Globalization, ed. Barbara Hogenboom and Alex E. Fernandez Jilberto (Routledge, London. 2007); "Designs and (Co)-incidents: Cultures of Scholarship and Public Policy on Immigrants/Minorities in the Netherlands" (with Philomena Essed) In: International Journal of Comparative Sociology (2006, vol. 47: 281-312); "Labour and Ghana's Debt Burden: The Democratization of Dependency", In: Labour Relations in Development, ed. Alex E. Fernandez Jilberto et.al (Routledge, London 2002); "Repositioning Social Policy: North-South dialogue in the context of donor-recipient Relation", In: Bridging the Gaps: Essays on economic, social and cultural opportunities at global and local levels (NIZW International Centre, Utrecht, 2002); Beyond Multiculturalisation: Amsterdam Southeast as Strategic Location (Rotterdam: Gramo de Combinatie, 1998, in Dutch).  *Overseas Departments and Territories