PANEL | 12:30 - 13:30 CET | Wednesday 23 Sept | Online
During the Caring Matters conference, as part of the international collaborative research project Taking Care - Ethnographic and World Cultures Museums as Spaces of Care, the Research Center for Material Culture will host a series of panels, workshop and conversations. For the full program, please go to the main page of the conference. 
The panel will be open to the public through Zoom Webinar and Facebook livestream.
This panel engages the notion of endangerment, thinking through what it means to live multi-generationally through and with precarity. The etymology of danger refers back to the jurisdiction and power of a lord or master, reminding us that the present-day notion of danger has everything to do with living in a constantly insecure relationship to a world that has been forcefully and violently fashioned by colonialism. To be 'endangered' means to be under constant threat. This panel then asks us think through the violence that is historically linked to often romanticized notions of extinction. We seek to honor what it means to live in the aftermaths of colonialism, of the master that sets the traps that make danger and endangerment possible? What does it mean to live with a constant sense of precariousness that life and lives might become endangered or extinct. How do we rethink endangerments as intimately linked to colonialism's violences?
Image: Buleleng leather Wayang doll, ca. 1960. RV-3854-36. This wayang kulit doll from North Bali is a depiction of a macan tiger: macan is the Malay term for tiger. For its part, the Balinese tiger (Panthera tigris balica) is tragically extinct. However, in narrative reality, Panthera tigris balica still plays a major role in folk tales, namely as lord of the forest. 
SPEAKERS
Niall Martin, "Silenced Futurities and the Frequencies of Extinction: Putting Noise in the Museum," Assistant Professor, Literary and Cultural Analysis, University of Amsterdam
Jeff Diamanti, "Elemental Subjects of the Sea: Reciprocity Between Field, Lab, and Museum," Assistant Professor of Environmental Humanities," Literary and Cultural Analysis
How to join
We will host this event on two platforms. You can either join on ZOOM WEBINAR or on our Facebook mainpage.
To join via ZOOM WEBINAR, please register in advance for this webinar via the link in the sidebar. 
After registering, you will receive a confirmation email containing information about joining the webinar.
If you have any problems, send an email to alessandra.benedicty@wereldculturen.nl 
Niall Martin
Niall Martin is an Assistant Professor in the department of Literary and Cultural Analysis and coordinator of the Research Masters Cultural Analysis. After completing an ASCA-funded Ph.D in 2012,  he was awarded a postdoctoral fellowship by the ACGS to work on a project titled: 'London's Demons: Noise in the Global City'. This research is incorporated in his book  Iain Sinclair: Noise, Neoliberalism and the Matter of London (Bloomsbury, 2015). 
Niall is currently working on a project titled 'Noise Worlds: reading Globalisation Through Noise'  which extends his earlier research on noise to examine the different ways in which concepts of noise interact with and produce our ideas of globalisation. He is also working on the topic of il/literacy and is interested in the ways in which the construction of the il/literate extends questions of decolonisation into discussions of semiosis and new materialism. He recently co-edited a special edition of Culture Theory and Critique on 'Disorientation' together with Professor Mireille Rosello which was published in March 2016. 
A selection of articles and conference papers are available  here.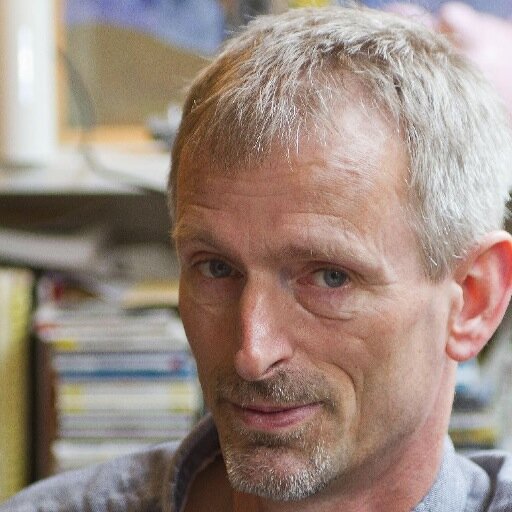 Jeff Diamanti
Jeff Diamanti is Assistant Professor of Environmental Humanities at the University of Amsterdam. With Imre Szeman and Andrew Pendakis he is co-editor of The Bloomsbury Companion to Marx, and with Amanda Boetzkes, he co-organises "At the Moraine," an ongoing research project on the political ecology of glacial retreat in Greenland. With Lynn Badia and Marija Cetinic he is co-editor of the Climate Realism book and journal collection. His first book, Climate and Capital in the Age of Petroleum: Locating Terminal Landscapes is forthcoming with Bloomsbury.