GERBRANDS LECTURE EVENTS | NOVEMBER 30 & DECEMBER 1, 2023
The 12th Adriaan Gerbrands Lecture laureates are Professor Deborah A. Thomas and Professor John L. Jackson, Jr. The jury has nominated the two anthropologists to jointly receive the award. Each is deserving in their own right for a rigorous and creative range of research projects and multimodal productions. Together they have built a robust program at the University of Pennsylvania, profoundly shaping the way the university faces its public. The Center for Experimental Ethnography at UPenn offers an exemplary model for building multimodal infrastructures that can lead civic engagement through pedagogical initiatives.
Please join them at any and all of these upcoming series of events:
Friday December 1, 2023 - Gerbrands Lecture/Dialogue: "Keywords: Conspirary, Race, Love" at Wereldmuseum Leiden

Thursday November 30, 2023 - ReCNTR double program film screening and discussion "Experimental Ethnographies" (Leiden University in The Hague)
Friday December 1, 2023 - ReCNTR Lunch with the laureates for students and university staff (Leiden University)
Header image: Theodor Harris, collage, 2011.
Friday December 1, 15:00-17:00 - Keywords: Conspiracy, Race, Love
During this dialogue, Gerbrands laureates Jackson and Thomas will think together about these keywords, conceptual frames that have animated aspects of their individual research projects in the United States and Jamaica.  Drawing examples from their writing, and from their multi-modal collaborations, they will interrogate how we know a conspiracy when we hear it, how we understand race when we see it, and how we identify love when we feel it.  By privileging these sensory registers as technologies of knowing, they will also position the nexus created by these three terms as a mode of decolonial anthropology. 
15:00
Welcome and Introduction
15:20

"Keywords: Conspiracy, Race, Love"
by Deborah A. Thomas and John L. Jackson, Jr.

16:20
Conversation and Q&A
17:00
Reception
18:00
End program
Registration: Please register through Eventbrite
Location: Grote Zaal, Museum Volkenkunde
Steenstraat 1
Leiden
There is no livestream available. The lecture will be recorded and made available online.
Accessibility: Entry to the museum buildings is possible via either stairs or an elevator/ramp. Within the museum building there is another elevator, which allows you to access the basement and the first floor. On these two floors you can find female, male and accessible toilets, in the basement there is also a gender neutral toilet.
Thursday November 30, 16:00-19:00 - Experimental Ethnographies: ReCNTR double program film screening and discussion
Program 1: Deborah A. Thomas
Four Days in West Kingston (2018, 8m) + Four Days in May: Kingston 2010 (2018, 40m) are  collaborations between anthropologist and filmmaker Deborah A. Thomas, musician and composer Junior "Gabu" Wedderburn, and psychologist Deanne M. Bell. Their experimental documentaries explore the archives generated by state violence by focusing on the 2010 State of Emergency in West Kingston, Jamaica – popularly known as the "Tivoli Incursion." In May of that year, the military and police force entered Tivoli Gardens and surrounding communities by force in order to apprehend Christopher "Dudus" Coke, who had been ordered for extradition to the United States to stand trial for gun and drug-related charges. This resulted in the deaths of at least 75 civilians.  The film features community residents talking about what they experienced during the "incursion," and naming and memorializing loved ones they lost. Through the use of archival film and photographs, footage from the U.S. drone that was overhead during the operation, and contemporary hyper-realist film photography of the "garrison" of Tivoli Gardens, the films encourage viewers to think about how people negotiate the entanglements among nationalist governments, imperialist practices, and local articulations with illicit international trades but raising a number of questions: What does it mean to be human in the wake of the plantation? How do people confront the pressures of colonialism and slavery, nationalism and state formation? What forms of community and expectation are produced in and through violence? In what ways can we meaningfully bear witness to these processes?
Program 2: John L. Jackson, Jr.
Making Sweet Tea (2021, 89m) chronicles the journey of southern-born, black gay researcher and performer E. Patrick Johnson as he travels home to North Carolina to come to terms with his past, and to Georgia, New Orleans, and Washington, D.C. to reconnect with several black gay men he interviewed for his book, Sweet Tea. Johnson transformed that book into several staged plays over the course of a decade, and the film combines footage from his past performances of the men with documentary moments from their lives a decade after the book's publication. The film also focuses on Johnson's life in the south while showing how the men have changed since - and been changed by - their depictions in his book and plays. The film covers the subtle complexities of Johnson's relationships with these men, with his family, and with his hometown in North Carolina. The film also restages Johnson's performances of the men's narrative in their homes, in their churches, and on their jobs, sometimes with them directing him or even participating in the scene. Blurring the line between art and life, the film offers a rare glimpse into the lives of people rarely given a platform to speak and demonstrates how research, artistry, and life converge.
Registration: No registration required
Location: Wijnhaven room 3.48, Leiden University in The Hague
Friday December 1, 11:15-13:00 - Lunch with the Laureates
ReCNTR invites students and university staff to join Deborah Thomas and John Jackson for lunch to discuss multimodal pedagogy.
Arrive 11:15 for greetings, coffee & a sack lunch, event begins 11:30.
Registration: Fill out the ReCNTR form
Location: PdlC Room 0B.13, Faculty of Social Sciences, Leiden University
Deborah A. Thomas
Deborah A. Thomas is the R. Jean Brownlee Professor of Anthropology, and the Director of the Center for Experimental Ethnography at the University of Pennsylvania. She is also a Research Associate with the Visual Identities in Art and Design Research Centre at the University of Johannesburg. She is the author of Political Life in the Wake of the Plantation, Exceptional Violence, and Modern Blackness. Thomas co-directed the documentary films Bad Friday and Four Days in May, and she is the co-curator of a multi-media installation titled Bearing Witness: Four Days in West Kingston. Prior to her life in the academy, she was a professional dancer with the New York-based Urban Bush Women.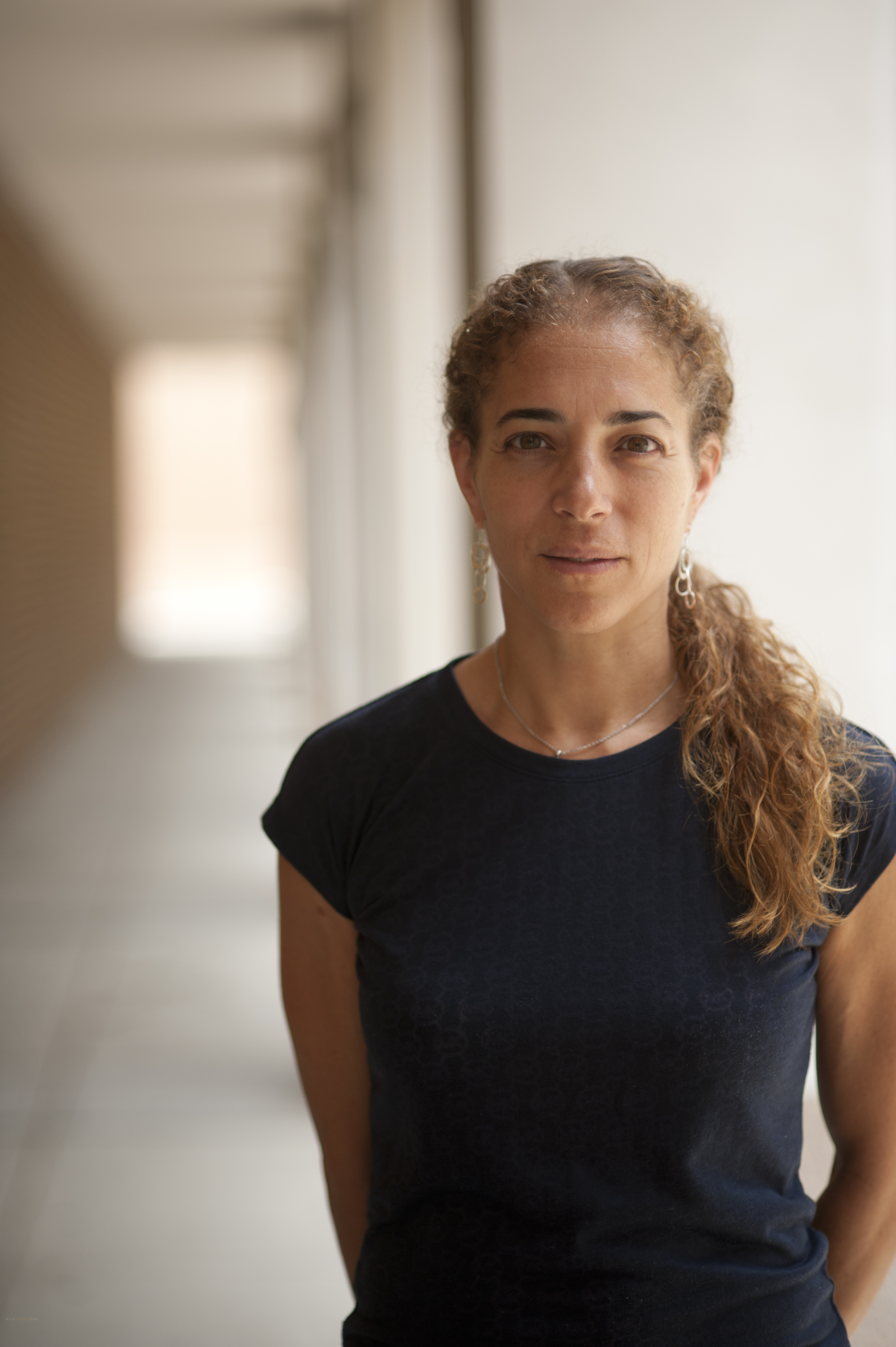 John L. Jackson, Jr.
John L. Jackson, Jr. is a filmmaker and urban anthropologist who works at the intersection of visual culture, critical race theory, media studies, and the ethnography of diasporic religions. John L. Jackson, Jr., is the Penn Provost and served as the fifth dean of the Annenberg School from 2019 until June 2023. He is also the Richard Perry University Professor at the University of Pennsylvania and was previously Dean of the School of Social Policy & Practice and Special Adviser to the Provost on Diversity at Penn. Jackson earned his B.A. in Communication (Radio/TV/Film) from Howard University, completed his Ph.D. in Anthropology from Columbia University, and served as a junior fellow at the Harvard University Society of Fellows before becoming Assistant Professor of Cultural Anthropology at Duke University.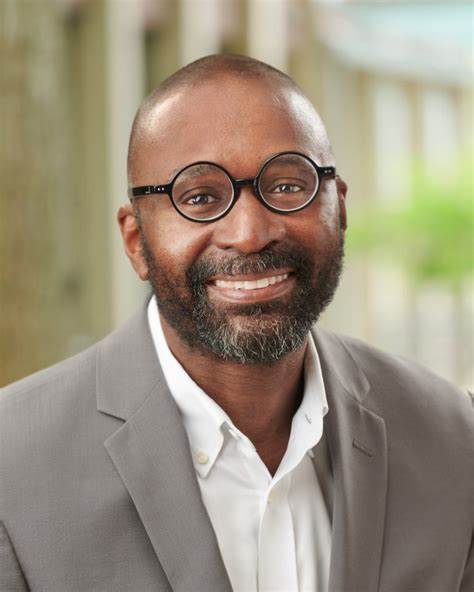 Adriaan Gerbrands Lecture
The annual Adriaan Gerbrands Lecture is a joint initiative of the Fund for Ethnology Leiden, the National Museum for Ethnology (Rijksmuseum Volkenkunde), the Beeld voor Beeld Documentary Film Festival and the Institute for Cultural Anthropology and Development Sociology (Leiden University). The lecture intends to promote academic and popular interest in research combining material culture studies, the anthropology of art, and visual anthropology. As early as the 1960s, Gerbrands pointed out the theoretical and practical challenges emerging from the overlap between these fields. Gerbrands (1917-1997) held a chair at the Leiden Institute for Cultural Anthropology and Development Sociology, was deputy director of the National Museum of Ethnology, and an early advocate of ethnographic film in the Netherlands.