PUBLIC EVENT & LIVESTREAMED | 14 October 2022 | RCMC & Goethe Institut 
In recent years, ongoing debates about the restitution of cultural heritage objects that were stolen within various colonial contexts have gained momentum in tandem with a general awareness about the prevalence of various social injustices throughout society. While these discussions have primarily involved scholars, academics and museum professionals, artists, activists and community members have also played an important role in reconfiguring and complicating the discourse around decoloniality, restitution and reparations. 
PUBLIC EVENT: 
Date: 14 October | 2022
Time: 19.30 - 21.30 
Location: Goethe-Institut Amsterdam (Herengracht 470, Amsterdam, Netherlands) 
Image credit:  

Den Tur Circumstansia Nos Lo Sigi Move

 [Under All Circumstances We Will Continue To Move]. 

Special thanks to the Family Connection Exhibition (2020-21), and with particular thanks to Quinsy Gario for permission to use this image. 
CONCEPT | Practicing Freedom & The Afterlives of Objects 
As engagement with social justice initiatives and movements such as Black Lives Matter continues to grow worldwide, so too does social pressure and the collective call to create change. Essential to these discussions and debates are the artists, communities, activist initiatives and intellectuals from the Global South and the diaspora whose voices and involvement are crucial to ensure a successful re-imagining and re-defining of how we think about the care and placement of illegally obtained artifacts and cultural objects currently housed within European collections. In keeping with this line of thinking, European museums are increasingly becoming interested in confronting the violent histories of their collections. It is in direct response to these developments that we see the potential for this project to make a valuable contribution to the ongoing discourse about decoloniality and restitution. It is here, when one speaks of practicing freedom, that the project aims to address, research, and practice how decoloniality is activated in different sites and in multiple temporalities. 
With this project, we attempt to facilitate opportunities to collectively unpack the topic of restitution by focusing on artistic practices, cultural work and initiatives that are founded on the desire for radical transformation and a commitment to creating change. With cultural heritage objects at the center of the project, and even more importantly, the life and spirit of cultural heritage objects as depositories of flows and energies, Practicing Freedom is also about confronting cultural amnesia through everyday memory work and a recognition of the knowledge and spiritual systems that are connected to cultural heritage objects. Working with researchers, artists, museum professionals, and existing collaborative initiatives and research projects, Practicing Freedom takes the shape of: workshops; residencies; panel discussions and lectures; podcasts; artistic interventions; and a final exhibition project and publication that will tie the numerous threads of the project together.
PUBLIC EVENT
The Afterlives of Objects 
With The Afterlives of Objects we seek to inquire and interrogate publicly with and among different stakeholders, communities, artists and activist initiatives about the possibility of redress and awareness. By initiating this series of events, we seek to include different perspectives and positions  to complicate and engage with (im)material culture, communities and spiritual realms with and among which these cultural heritage objects are intrinsically intertwined.  This public conversation between Wayne Modest (Director of Content National Museum of World Culture) and Nanette Snoep (Director of the Rautenstrauch-Joest Museum) with a poetic intervention by Quinsy Gario is the first public event that will take place within the context of the Practicing Freedom project.
PUBLIC EVENT:
This public event is developed and hosted in collaboration with the Research Center for Material of Culture at the Nationaal Museum van Wereldculturen is part of the project Practicing Freedom: Regarding Decoloniality and the Afterlife of Cultural Heritage Objects initiated by the Goethe-Institut, conceptualized and curated by the Artistic Directors Amal Alhaag and Selene Wendt.
Quinsy Gario
Quinsy Gario is a visual and performance artist from the Caribbean islands that have Dutch colonization in common. He focuses on decolonial remembering and the actions that that remembering can engender.

His most well-known work, Zwarte Piet Is Racisme (2011-2012), critiqued the general knowledge surrounding the racist Dutch figure and practice of Zwarte Piet (Black Pete), later bringing into the open the governmental institutional support that keeps the figure alive in the Netherlands. He has an academic background in media studies, gender studies and postcolonial studies, is a graduate of the Master Artistic Research program at the Royal Academy of Art, The Hague and was a recurring participant of the Black Europe Body Politics conference series.

He received the Royal Academy Master Thesis Prize 2017, the Black Excellence Award 2016, the Amsterdam Fringe Festival Silver Award 2015, the Dutch Caribbean Pearls Community Pearl Award 2014 and the Hollandse Nieuwe 12 Theatermakers Prize 2011. In 2017 he received a Humanity in Action Detroit Fellowship and in 2017/2018 he was a BAK Fellow. Gario is a board member of De Appel, a member of Family Connection and of the pan-African artist collective State of L3. 

Quinsy Gario's affiliation with DAI began in the academic year 2018-2019 when he was  the respondent to the Kitchen presentations November 2018 in Arnhem. Since then he has returned every academic year as an esteemed Kitchen advisor.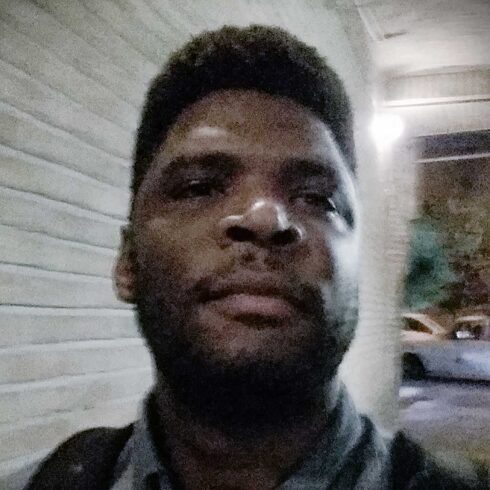 Nanette Snoep
Nanette Snoep studied cultural anthropology at the School of Advanced Studies in the Social Sciences (EHESS) in Paris and has been director of the Rautenstrauch-Joest-Museum  in Cologne since 2019. With Resist! – The Art of Resistance (2021) about 500 years of anti-colonial resistance in the Global South, she has signed her first large-scale experimental and collective exhibition in Cologne. RESIST! offers a platform for critical examination of  colonialism and its continuities and creates spaces for discussions about colonial violence and trauma, survival, restitution and repair. The next project, Love?, will be inaugurated in December 2022. The aim of this "laboratory-exhibition" is to investigate how our society is deeply affected by heteronormative, colonialist and racist thinking.

Between 2015 and 2018, she headed three museums in Saxony in Germany (Grassi Museum für Völkerkunde, Leipzig; Museum für Völkerkunde, Dresden; Völkerkunde Museum, Herrnhut). In Dresden, she curated an experimental expanding exhibition in ten steps, Prolog #1-10 – Stories of People, Things and Places (2016-2018), which explored the ethnographic museum and its colonial legacies in an ongoing process. This curatorial concept was then taken up at the Grassi Museum in Leipzig under the name Werkstatt Prolog in 2018. For Leipzig, Snoep initiated a series of exhibitions, Grassi invites #, inviting external curators, artists, theatre makers, refugees, communities and students to draw out new perspectives on the museum's collection and permanent exhibition. The final exhibition she organised in Saxony, Megalopolis – Voices from Kinshasa (2018), gave carte blanche to a collective of artists from Kinshasa (DRC).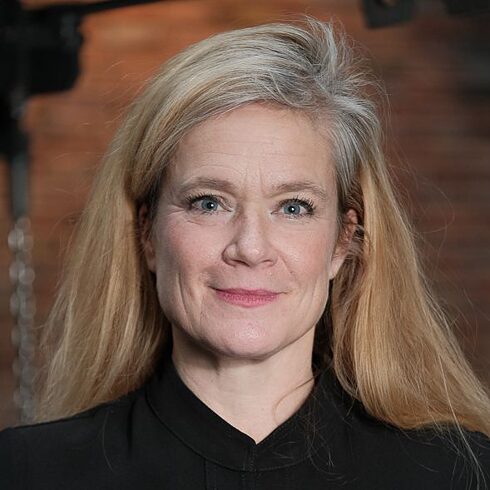 Wayne Modest
Wayne Modest is Director of Content of the National Museum of World Culture (a museum group comprising the Tropenmuseum, Museum Volkenkunde, Africa Museum) and the Wereldmuseum Rotterdam, in the Netherlands. He is also Professor (by special appointment) of Material Culture and Critical Heritage Studies at the Vrije Universiteit, Amsterdam.

A cultural studies scholar by training, Modest works at the intersection of material culture, memory and heritage studies, with a strong focus on colonialism and its afterlives in Europe and the Caribbean. His most recent publications include the co-edited publications, Matters of Belonging – Ethnographic Museums in A Changing Europe (Sidestone Publications, 2019, together with Nick Thomas, et al), and Victorian Jamaica (Duke University Press, 2018, together with Tim Barringer). Modest has (co)curated several exhibitions, most recently, What We Forget, with artists Alana Jelinek, Rajkamal Kahlon, Servet Kocyigit and Randa Maroufi, an exhibition that challenged dominant, forgetful representations of Europe that erase the role of Europe's colonial past in shaping our contemporary world.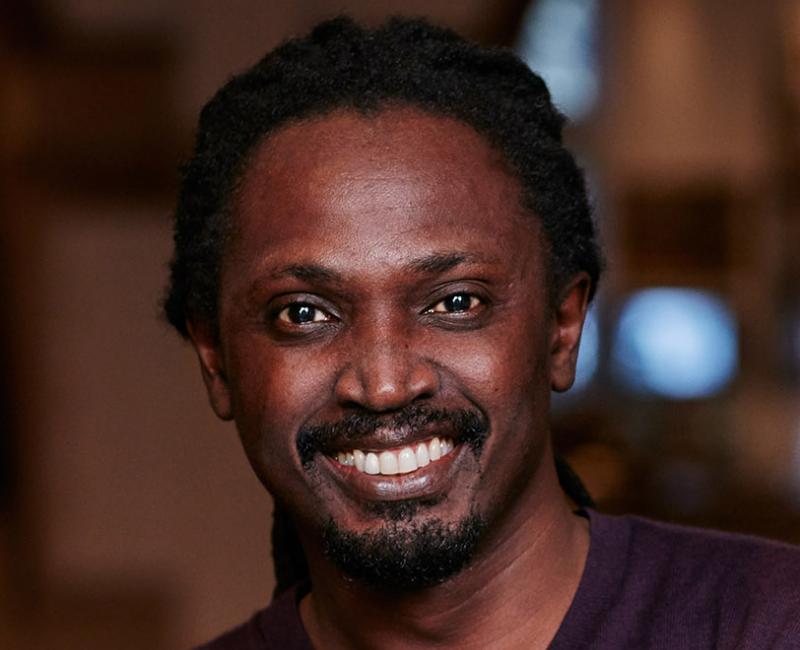 Amal Alhaag
Amal Alhaag is an Amsterdam-based curator, researcher and co-founder of several initiatives, including Metro54, a platform for experimental sonic, dialogic and visual culture and the Side Room: a room for eccentric practices and people together with artist Maria Guggenbichler (2013-2016). Alhaag develops ongoing experimental and collaborative research practice, public programs and projects on global spatial politics, archives, colonialism, counter-culture, oral histories and popular culture. Her projects and collaborations with people, initiatives and institutions invite, stage, question and play with 'uncomfortable' issues that riddle, rewrite, remix, share and compose narratives in impermanent settings.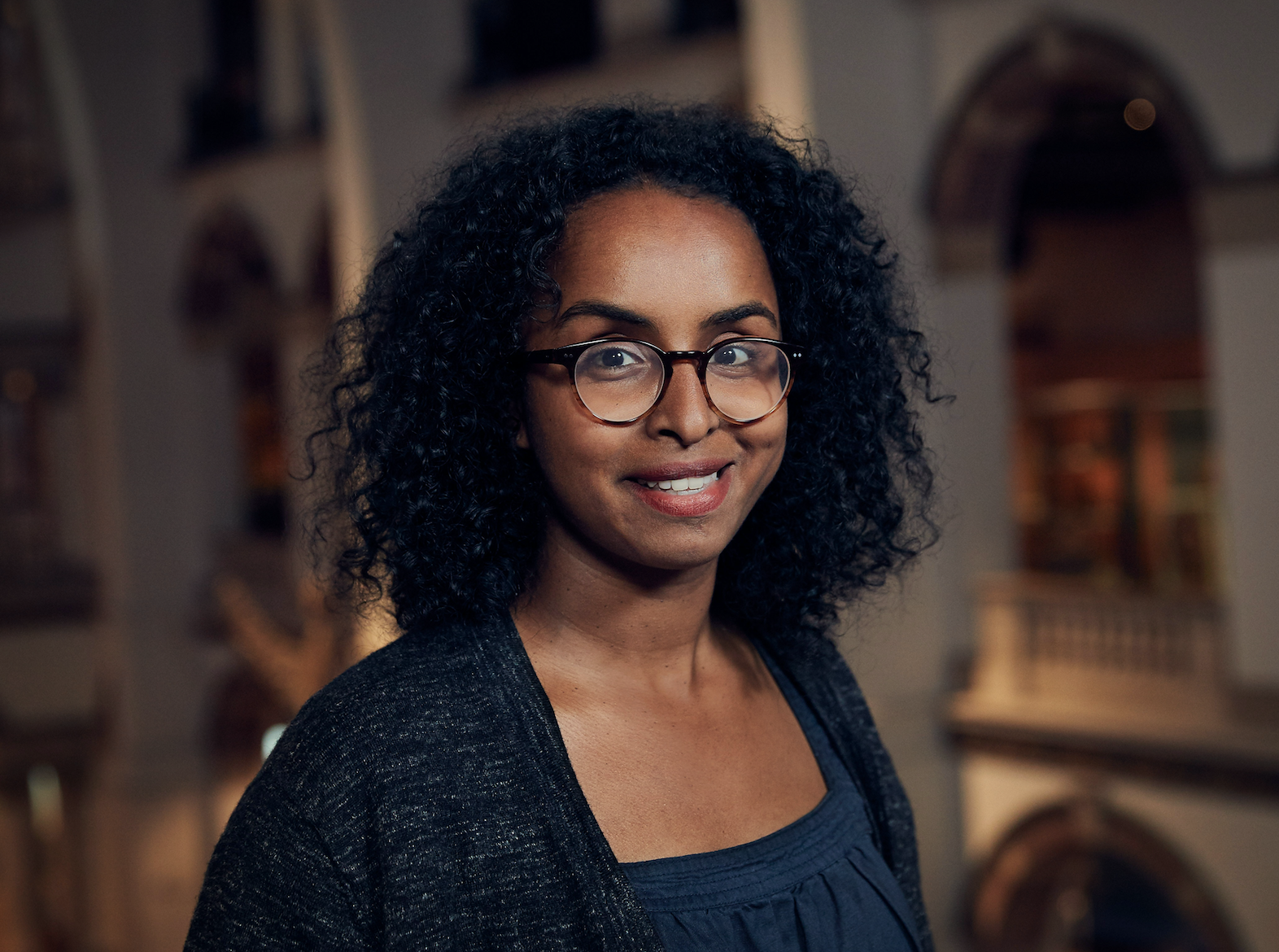 Selene Wendt
Selene Wendt is an art historian, independent curator and writer based in Oslo. Her ongoing curatorial focus is on decoloniality and socially engaged art practices, with emphasis on interdisciplinary projects situated at the intersection between contemporary art, music, and literature.
She has curated many international exhibitions through the years. Recent exhibitions include The Storytellers (El Museo de Arte del Banco de la República, Bogotá); Jamaican Routes (Punkt Ø, Galleri F 15, Jeløya); The Art of Storytelling (The Museum of Contemporary Art - MAC Niterói, Rio de Janeiro), which included a book project and series of workshops developed in collaboration with the Dulcinéia Catadora collective that actively engaged youth from the local community; A Sheet of Paper Can Become a Knife (The Prince Claus Fund Gallery, Amsterdam), The Sea is History (The Museum of Cultural History, Oslo) and Listening to the Echoes of the South Atlantic (Oslo Kunstforening), which was part of Goethe-institut's three-year interdisciplinary research project Echoes of the South Atlantic. In 2019 she co-curated Ríos intermitentes (Intermittent Rivers), a large-scale exhibition project initiated by María Magdalena Campos-Pons for the 13th Havana Biennial. Currently, in addition to working as Artistic Director of the Practicing Freedom project, along with Amal Alhaag, she is the curator of Vanderbilt University's Engine for Art, Democracy and Justice 2022-23 program entitled Artistic Activism and the Power of Collective Resistance.
Her ambition is to create meaningful transcultural dialogues that extend beyond the parameters of the art world and to find innovative ways to use art as a tool for societal awareness and change. Her expertise as a curator has been greatly influenced by a consistent focus on contemporary art from Africa, Latin America, and the Caribbean, including artists of these diasporas. She places particular emphasis on research-based exhibitions that address contemporary art within the context of cultural studies and is dedicated to exposing the continued impact of colonial history on today's society. She writes regularly for publications and art journals such as NKA Journal of Contemporary African Art (Duke University Press), has written and edited numerous books and exhibition catalogues, and is a member of the Norwegian Non-Fiction Writers and Translators Association. Her book, Beyond the Door of No Return: Confronting Hidden Colonial Histories through Contemporary Art, was co-published by The Africa Institute (Sharjah) and Skira (Milan) in 2021.
For more detailed information about her work, please see her website: www.theglobalartproject.no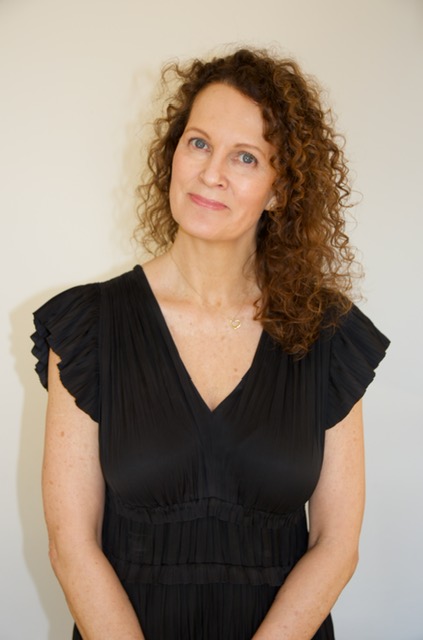 Thierno Deme
Thierno Deme is currently a research associate at the RCMC working with Amal Alhaag. He first received his training in literary and cultural analysis at the University of Amsterdam, where he gathered knowledge and skills to interpret and reflect on literature, art, and popular culture. He is currently finishing his Master's of Fine Arts at the Sandberg Instituut within the Blacker Blackness program, this study focuses on imagination as a method to decolonize, uncode, and liberate representations of Blackness in art and design. His venture into his studies were inspired out his interest to understand Black identity formation through his project The Black Diaspora.