CONVERSATION | 30 Sept 2020 | 17:00 - 19:00 CET | Zoom online 
This event is part of the ongoing series of conversations about race, racism and anti-racism in/and the museum, entitled A Future where Racism Has No Place. This series pays attention to how recent global anti-racism protests and mobilization have brought into question the responsibility of public institutions, not only in addressing ongoing forms of structural and systemic racism, but also in the role that they can play in the fight against racism.
Following on our first conversation with Secretary Dr. Lonnie G. Bunch III, Melanie Keen, Nawal Mustafa, Quinsy Gario, Stijn Schoonderwoerd and Wayne Modest; this conversation focuses on the notion of institutional racism and how we might reimagine our institutions to better cater to anti-racist work. 
Some of the questions we hope to engage with, are: 
How might we fashion anti-racist futures and what type of institutions do we need? Or what type of work must be done to make these futures possible? 
What are the ongoing repercussions of the colonial foundations of our institutions?   
What role can curation play in anti-racism and how might we imagine an anti-racist collection contributing to an anti-racist world? 
Are there alternative modes of organizations that people have been setting up to unlearn racism and do anti-racist work? 
While the scale and intensity of the current anti-racism mobilization were undoubtedly exceptional, the critique of museums could be seen to form part of a much longer history of institutional critique that have questioned their role in perpetuating colonial ideologies. 
Image: A Hindustani dancer in women's dress, Suriname, photo by J. Dzn. Blaauboer, 1952. TM-10019258. This image may be a depiction of the Londa ke naach tradition that takes place during Hindu weddings in the Hindostani diaspora in Suriname and the Netherlands. In this tradition, a Hindostani man, the nachaniya, dances while dressed up as a (Hindostani) woman. Louise Autar, an interdisciplinary researcher, teacher and intersectional feminist who will also participate in our event Un/Engendering the Collections: Rethinking Gender in the Ethnographic Museum I,

has been researching postcolonial memory-making in relation to this dance tradition as practiced in the Netherlands. In practicing and sustaining this tradition, Dutch nachaniyas make decisions in balancing their sustainment of the tradition on the one hand, while also being accused of polluting or diluting the culture with suspected or perceived queerness, commercialization and westernization. The research highlights new knowledge about how diasporic cultures resist, evolve and relate to the various cultures they deem themselves to be a part of in travelling traditions.
SPEAKERS
Sara Wajid 
Julian Isenia 
Malique Mohamud 
Wayne Modest
Amal Alhaag - Moderator 
Sara Wajid
Sara Wajid, is Head of Engagement at Museum of London working on the development of the new museum. She will start as Joint CEO of Birmingham Museums Trust in November 2020 alongside Zak Mensah. Sara and Zak met through the anti-racist museum network for people of colour, Museum Detox. Prior to working in museums she was a cultural commentator, editor and journalist specialising in cultural politics, race and representation. She is a trustee of the Pitt Rivers Museum and part of the Space Invaders feminist collective.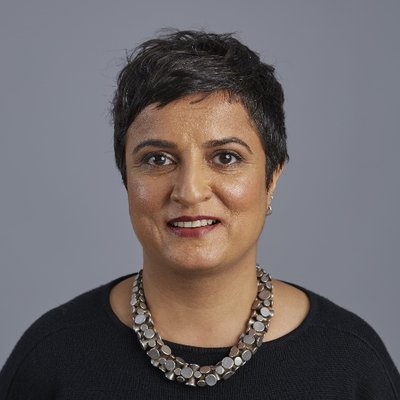 Wigbertson Julian Isenia
Wigbertson Julian Isenia, PhD candidate of cultural analysis at the University of Amsterdam and co-founder of Black Queer & Trans Resistance NL. He co-edited the special issue "Sexual politics between the Netherlands and the Caribbean: Imperial entanglements and archival desires" (Tijdschrift voor Genderstudies 2019) and co-curated the exhibition Nos Tei (We are Here) about forty years of Black Queer activism in the Netherlands. His latest article "Looking for Kambrada" received an honourable mention for the Gregory Sprague Prize.